160th Special Operations Aviation Regiment Public Affairs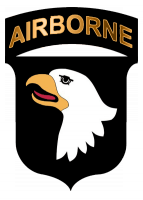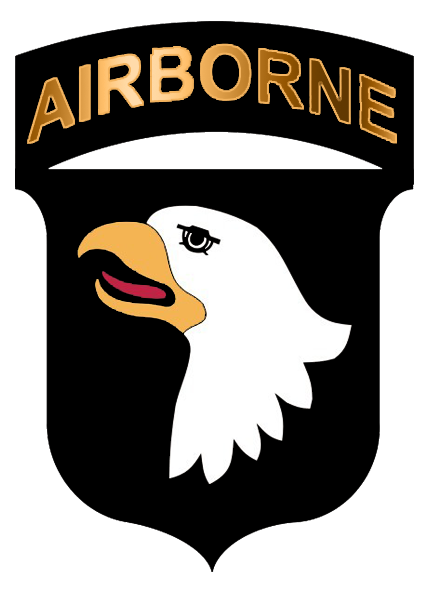 Fort Campbell, KY – Soldiers deployed downrange will have a reason to enjoy some holiday cheer from home as a Grand Rapids, Michigan, youth group donated gifts to the 160th Special Operations Aviation Regiment (Airborne) "Night Stalkers," during a visit to the General Brown Compound December 7th at Fort Campbell, KY.

Eric Everhart, a youth pastor from Friendship Christian Reform Church, Grand Rapids, MI, and former member of 1st Battalion, 160th SOAR (A), spearheaded the effort to visit the regiment and introduce the teenagers to the troops they are supporting over the holiday season.

"Most kids don't have a chance to meet the Soldiers they are supporting over the holidays," Everhart said. "Meeting the Soldiers broadens their respect and gives kids that human connection to show the troops as real people."

He went on to talk about a lack of familiarity with the military among today's youth.
"This visit lets them see the selflessness of service from our Soldiers," Everhart said. "It's one thing to read about it, another to see it in person."

During the visit, the group toured the aquatics training facility, where pilots and crews learn water egress training, and toured modified Blackhawk, Little Bird, and Chinook helicopters, before moving on to unload 300 gift boxes filled with hand-crafted items, notes and cards from Michigan residents to be sent downrange to deployed Night Stalkers.

"It's obviously a special day when a youth group travels 9-hours to donate Christmas care packages to our deployed folks," said Chaplain (Capt.) Darren Turner, battalion chaplain, Special Operations Aviation Training Battalion. "They have remained committed to our deployed forces even when it wasn't convenient … It gives a lot of confidence during the holidays that the American public still cares about what we are doing. It's lonely being deployed during the holidays but presents like these remind us that people at home are still with us."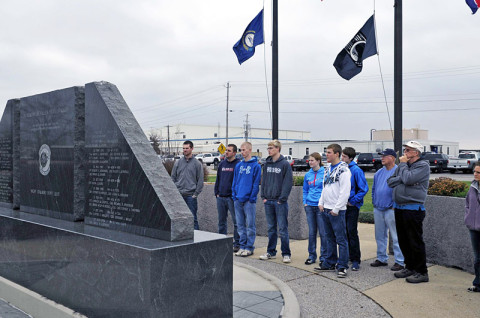 Towards the end of their trip, the group visited the unit memorial, which serves as a tribute to the 91 Night Stalkers who have given their lives in support of the nation.
"For every one of our trips out here over the years, the wall has remained the most important part," Everhart said. "It shows you that the sacrifices that Soldiers make are real and we can do our part by honoring and supporting the troops during the holiday season."
Sections
News
Topics
160th Special Operations Aviation Regiment, Airborne, Blackhawk Helicopter, Chinook Helicopters, Christmas, Darren Turner, Eric Everhart, Fort Campbell KY, Friendship Christian Reform Church, gifts, Grand Rapids MI, Night Stalkers