Clarksville, TN – On Saturday March 9th the Legends of Clarksvegas will rock the Wilma Rudolph Events Center at Liberty Park to benefit animals and the Humane Society of Clarksville-Montgomery County.
The Legends of Clarksvegas features some of the best professional impersonators in the business. Come see Shawn Barker as "Johnny Cash", Lance Lipinsky as "Jerry Lee Lewis", Freddy B as "Elvis Presley", and Steve Bobbitt as "Rod Stewart" along with special guests, the EAS Showband, the official tribute band for Graceland. Local Attorney Kevin Kennedy will be acting at the Emcee for the evening.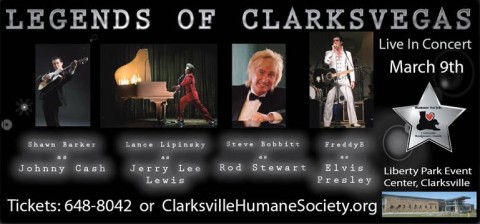 100% of all ticket sales go to the Humane Society of Clarksville-Montgomery County so get a ticket and come out for a rockin' good time for a great cause.
Doors will open at 6:00pm and the shows will start at 7:00pm. Tickets are $30.00 per individual or $400.00 for a reserved table for 8.
Tickets also available in-person at the Humane Society office during office hours: Mon/Tues/Fri/Sat 9am-2pm or Wed/Thur 4:30pm-7:30pm, via phone at (931) 206-1028, or at any Cumberland Bank & Trust branch.
The Wilma Rudolph Event Center is located at Liberty Park, the former home to the Clarksville Fairgrounds. For more information on this event, please call 931-648-8042.
Shawn Barker
Shawn Barker is a singer/songwriter, and tribute artist from the metro St. Louis, Missouri area.
His musical influences come from a broad spectrum, from growing up in church, the early music from the 50's,and 60's,Elvis, Johnny Cash, Gene Vincent, to the rock of the 80's and 90's.  Shawn is very happy to release his first solo CD "Where I Am" a collection of songs written by Shawn about personal experiences through his life, and cover songs by artist he was inspired by or influenced by while recording. "Where I Am" can be downloaded on the music page by track or the entire cd.
For more information about Shawn Barker visit www.shawnbarker.com/
Lance Lipinsky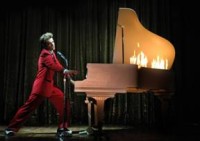 Lance got to meet "the Killer," Jerry Lee in 2003 and has been paying tribute to him ever since with high energy piano playing, fantastic showmanship, and clever surprise pyro effects that make the piano really sizzle on "Great Balls of Fire."
While other kids were doing their homework, Lance was studying his dad's record collection of people like Elvis, Roy Orbison, and his hero, Jerry Lee Lewis. These strong convictions for the past consumed his lifestyle and dedicated his career to the modern underground Rockabilly movement. Now at age 24, this Texas native combines these styles in his own original music similar to early rock 'n' roll, classic country and even a touch of 1960's pop. His energetic live shows have led him all over the world, even to making his national television debut at the original Ryman Grand Ole Opry in Nashville, TN.
For More information on Lance Lipinsky visit www.lancelipinsky.com
Steve Bobbitt
Steve Bobbit is a returning performer with Legends of Clarksvegas
Steve is an energetic entertainer who brings Rod Stewart alive with his perfect portrayal of the energetic and legendary 'leg man.' He's got the look, and he's got the moves! Steve has been performing as Rod Stewart for over ten years, and knows how to keep the party hopping!
For more information on Steve Bobbitt visit www.rodstribute.com/steve.html
Freddy B
For the past 8 years Freddy B. has performed all over the USA and Canada making new fans along the way. From the moment he hits the stage you can feel the excitement of the crowd and the energy of his performance that makes his audience come alive.
Born and raised my whole life in the Nashville area and into a family of 7 kids, music was always a huge part of all our lives especially growing up with a father that was a die- hard Marty Robbins fan and who loved to listen to any song with a great story.

My musical start happened roughly around 2001 when I entered a local talent contest and won.  That contest led to getting offers from Agents representing the Opryland Hotel here in Nashville and then and offer for a steady headliner show for the Gibson Guitar Showcase Theater that lasted for nearly 2 years. Since 2001, I have performed 100's of live shows all over the USA and Canada.

Now I spend most of my free time writing songs and creating the Demo's for these songs in the studio.  The new song  "She Only Bitches When She Breathes" was written purely as a joke because I would hear my friends over-exaggerate how bad their wives complained and the title and the structure of the song came to mind very quickly.
For more information on Freddy B visit www.freddyb.net
EAS Showband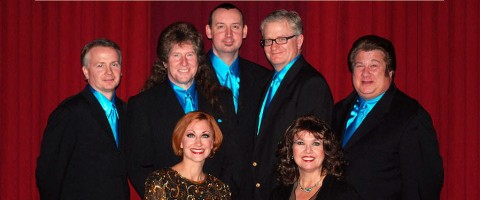 For more information on EAS Showband visit www.elvistributeband.com
Legends of Clarksvegas Poster