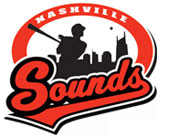 Nashville, TN – The Nashville Sounds suffered their league-leading 17th one-run defeat on Sunday afternoon at Zephyr Field, falling 2-1 to New Orleans.
Nashville managed only three hits on the afternoon and New Orleans hurlers combined to retire the final 15 Sounds batters in order to close out the contest.
Right-hander Hiram Burgos made a rehab start for the Sounds but it was an abbreviated one-inning outing due the onset of a lengthy rain delay. He allowed one hit and walked a batter during a scoreless 22-pitch frame.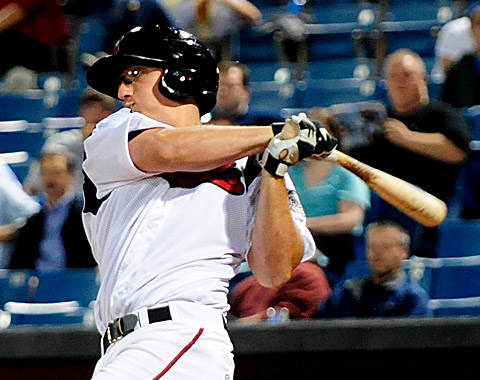 The game was halted due to rain during the top of the second inning and delayed for two hours before resumption.
Zack Kroenke worked out of a jam in the fourth for the Sounds after New Orleans loaded the bases with one out. Joe Mahoney led off with a double and moved to third on a Jake Smolinski single. Kyle Skipworth filled the bags when he was hit with a one-out pitch.
The left-hander worked out of the jam when his inside offering to pinch-hitter Gorkys Hernandez struck the bat and dribbled just in front of home plate. Anderson De La Rosa pick up the ball, stepped on the plate, and fired to first for an inning-ending double play to keep the scoreless game intact.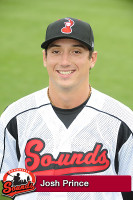 Josh Prince plated the first run of the day when he led off the fifth by swatting his sixth home run of the year, a solo shot to left-center that greeted Z's reliever Rob Waite. The roundtripper snapped an 0-for-16 stretch for Prince.
Mahoney evened the contest at 1-1 in the sixth when he slugged his first longball of the year, a leadoff solo shot to left-center off Kroenke.
New Orleans took a controversial 2-1 lead in the seventh when Kevin Mattison led off with a double against Kroenke and later scored from third on Bryan Peterson's popup in foul territory down the left field line. On the play, Ozzie Chavez made the catch and fired a one-hop throw home that beat the runner to the plate, but Mattison was ruled to have evaded De La Rosa's tag to score the go-ahead run. Sounds skipper Mike Guerrero was subsequently ejected for arguing the call.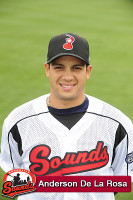 Jesus Sanchez kept the deficit at one run in the eighth by working into and out of a no-out, bases-loaded jam. Mahoney reached on a Blake Davis fielding error and Smolinski and Matt Downs each singled to fill the bags. After each of the next two hitters bounced into force outs that erased runners at the plate, Sanchez struck out Mattison to escape the frame with no damage.
Zephyrs closer Chris Hatcher took over on the hill in the ninth and retired the Sounds in order to nail down his minor league-leading 24th save.
The teams continue the series with a 7:00pm matchup on Monday evening. Left-hander Chris Narveson (1-2, 7.00) will make the start for the Sounds and oppose New Orleans southpaw Duane Below (3-2, 2.36).
Box Score
New Orleans Zephyrs (39-39) 2, Nashville Sounds (26-51) 1
June 23rd, 2013
1
2
3
4
5
6
7
8
9
R
H
E
Nashville Sounds
0
0
0
0
1
0
0
0
0
1
3
1
New Orleans Zephyrs
0
0
0
0
0
1
1
0
x
2
10
0
BATTING
HR: Prince (6, 5th inning off Waite, 0 on, 0 out).
TB: Prince 4; De La Rosa, A; Statia.
RBI: Prince (27).
GIDP: De La Rosa, A, Garner, Halton.
Team RISP: 0-for-1.
Team LOB: 1.FIELDING
E: Davis, B (9, throw).
DP: (De La Rosa, A-Halton).
Pickoffs: Burgos, H (Mattison at 1st base).
a-Grounded into a double play for Varner in the 4th. b-Grounded out for Waite in the 6th. c-Grounded into a forceout for Albaladejo in the 8th.
BATTING
2B
: Mahoney (2, Kroenke), Mattison (12, Kroenke).
HR
: Mahoney (1, 6th inning off Kroenke, 0 on, 0 out).
TB
: Solano, D; Downs 2; Smolinski 3; Mahoney 6; Mattison 2; Petersen.
RBI
: Mahoney (3), Petersen (34).
Runners left in scoring position, 2 out
: Velazquez, G; Varner; Hill, K; Mattison 2.
SF
: Petersen.
GIDP
: Hernandez, Go.
Team RISP
: 2-for-14.
Team LOB
: 11.
BASERUNNING
CS
: Mattison (4, 2nd base by Burgos, H/De La Rosa, A).
PO
: Mattison (1st base by Burgos, H).
FIELDING
DP: 3 (Velazquez, G-Solano, D-Mahoney 3).
Nashville Sounds
Player
IP
H
R
ER
BB
SO
HR
ERA
Hiram Burgos
1.0
1
0
0
1
0
0
2.55
Zach Kroenke (L, 4-9)
5.0
7
2
2
2
3
1
4.08
Jesus Sanchez
2.0
2
0
0
0
1
0
2.37
Totals
8.0
10
2
2
3
4
1
4.41
Kroenke pitched to 1 batter in the 7th.
WP: Burgos, H, Kroenke.
HBP: Skipworth (by Kroenke).
Pitches-strikes: Burgos, H 22-13, Kroenke 95-55, Sanchez, Je 40-26, Flynn 19-9, Varner 29-22, Waite 26-19, Albaladejo 19-16, Hatcher 11-9.
Groundouts-flyouts: Burgos, H 1-0, Kroenke 4-3, Sanchez, Je 4-1, Flynn 1-0, Varner 3-3, Waite 2-0, Albaladejo 3-1, Hatcher 2-1.
Batters faced: Burgos, H 4, Kroenke 24, Sanchez, Je 9, Flynn 5, Varner 8, Waite 7, Albaladejo 6, Hatcher 3.
Inherited runners-scored: Sanchez, Je 1-1, Varner 1-0.
Ejections: Nashville Sounds Manager Mike Guerrero ejected by HP umpire Stu Scheurwater (7th)
Umpires: HP: Stu Scheurwater. 1B: Kellen Levy. 3B: Chris Symons.
Weather: 94 degrees, partly cloudy.
Wind: 6 mph, Varies.
T: 2:55 (2:00 delay).
Att: 3,859.
Venue: Zephyr Field.
June 23, 2013