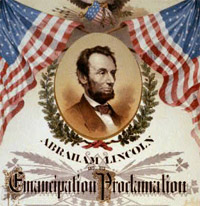 Clarksville, TN – Starting August 8th through August 10th there will be a series of events to celebrate Emancipation sponsored by the Clarksville Community Black History Council
On Thursday, August 8th, there will be a Spiritual Convocation at Greater Missionary Baptist Church beginning at 7:00pm.
"Sixteen pastors have been selected across racial, cultural and church denominational lines will discuss four areas connected to the emancipation: bondage, slavery, freedom and unity," said Pastor Jerry Jerkins.
There will be special music provided by a 100 plus black men chorus.
At 7:00pm Friday, August 9th,
Youth and the Emancipation will be presented at First Missionary Baptist Church's Emmanuel Life Center on Friday, August 9th starting at 7:00pm.
"A group of young people has been selected to lead a hot topic discussion," stated Jerkins. The event will include music, dance and historic narrations. Parents, children and seniors are encouraged to attend.
On Saturday, August 10th, there will be a Celebration Festival at Edith Pettus Park from 10:00am til 6:00pm.
There will be food, entertainment, softball games, kids's rides and vendors.
All events are free.
For more information, call Pastor Jerry Jerkins at 932.220.1522.