Replacement for Retiring Justice Janice M. Holder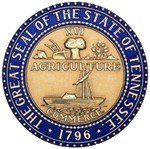 Nashville, TN – Tennessee Governor Bill Haslam has appointed Holly M. Kirby of Memphis to the Tennessee Supreme Court. Kirby will succeed Janice M. Holder, who announced her retirement from the bench on June 28th, upon expiration of her term.
Kirby, a lifelong Tennessean, has served as a member of the Tennessee Court of Appeals, Western Section, since 1995. She was the first woman to serve on that court and has authored more than 1,000 opinions on appeals from trial courts across the state.
"We are fortunate to have someone with Judge Kirby's depth of experience to serve on the Tennessee Supreme Court," Haslam said. "Her impressive record of service will benefit Tennesseans in this position, and I am pleased to announce her appointment."
Kirby's opinions have covered a range of civil law, including business and commercial litigation, employment law, tort law and family law. Prior to her appointment to the Tennessee Court of Appeals by Governor Don Sundquist, Kirby was a partner at the Memphis law firm Burch, Porter & Johnson.
"I thank Governor Haslam for this great privilege," Kirby said. "It is a high honor and an awesome responsibility to serve on the Tennessee Supreme Court. I will do my utmost every day to earn the confidence the Governor has placed in me and to serve the citizens of our great state."
Kirby has served on the Tennessee Board of Judicial Conduct since 2012. She served on the Tennessee Court of the Judiciary from 1998-2012 and on the Tennessee Judicial Conference since 1995.  She also served on the Council of State Governments interbranch committee in 2013, the Tennessee Appellate Court Nomination Commission from 1989-1994 and was a court appointed special advocate from 1992-1994.
Kirby, a Memphis native, graduated from Columbia Central High School in Columbia, Tennessee. She earned a B.S. in mechanical engineering from then Memphis State University in 1979, graduating magna cum laude and first in her graduating class at the College of Engineering. She graduated from Memphis State University Law School in 1982, ranking third in a class of 140. Upon graduation Kirby served as judicial law clerk to Judge Harry Wellford on the U.S. Court of Appeals for the Sixth Circuit.
Kirby joined Burch, Porter & Johnson in 1983. At the law firm, she specialized in the defense of businesses in employment litigation. Kirby became a partner in 1990. She was appointed Assistant Shelby County Attorney for employment disputes by Mayor Jim Rout in 1994-1995.
Kirby was an advisory board member of the Ronald McDonald House from 2006-2007; a board member of the Community Legal Center from 2002-2003; member of the University of Memphis Law Alumni Board from 2002-2003; and served on the Commission on Missing and Exploited Children from 1993-1994.
She has been a member of the Tennessee Bar Association, Tennessee Lawyers' Association for Women, Memphis and Shelby County Bar Association and Shelby County Association for Women Attorneys.
Kirby was an elected fellow of the Memphis Bar Foundation in 2006, was named outstanding alumna of the University of Memphis College of Engineering in 2002 and was named outstanding young alumna of the University of Memphis in 1996.
Kirby is married to Russell Ingram, president of Tennessee Data Commons in Memphis. She has two grown children, Brooke Lillard and Scott Lillard. She and her family are members of the Idlewild Presbyterian Church.