Written by Sgt. Sinthia Rosario
101st Sustainment Brigade, 101st Airborne Division (AA) Public Affairs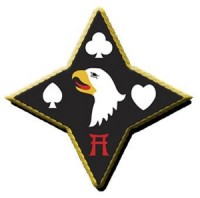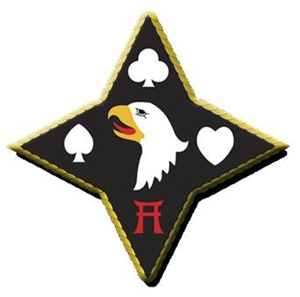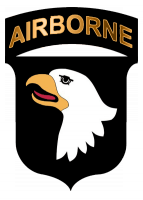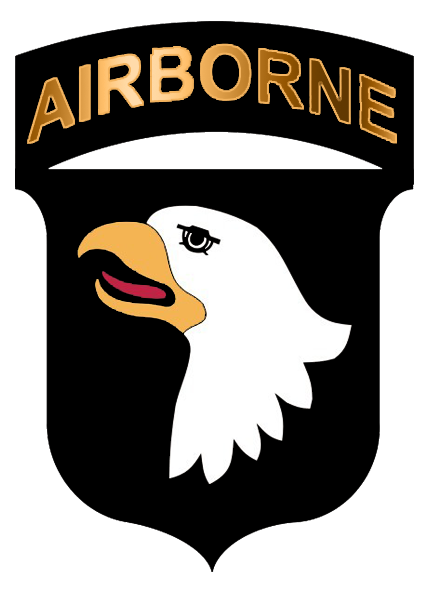 Bagram Airfield, Afghanistan – No matter what obstacles arise two riggers with Task Force Lifeliner make sure they successfully complete their daily mission with skill…its called sling load operations.
Spc. Hanook M. Chi, a native of Seoul, South Korea and Spc. Vonza Abney, a native of Hinesville, GA, ensure every piece of equipment is properly rigged and that they take extra time to scrupulously double check their work, keeping in mind why they do what they do.
"I have to focus every single day; while I'm underneath the helicopter I feel very heavy and strong winds. My job is very important to sustain other Soldiers in remote FOBs (Forward Operating Bases) in Afghanistan," explained Chi.
The hard work and dedication demonstrated by these soldiers is imperative as it adds a unique capability to sustainment operations for Coalition Forces throughout Eastern Afghanistan.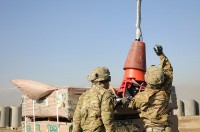 "The ability for Task Force Lifeliner to conduct sling load operations in Afghanistan is a critical item in the tool bag; it allows for the unit to rapidly support other units at outlying FOBs, whether it be equipment such as generators, or ATV's (all terrain vehicles), to force pro or construction materials…we can get it out there quickly," emphasized 2nd Lt. Karl F. Knowlton, a native of Winder, GA, and air mobility deputy with Task Force Lifeliner.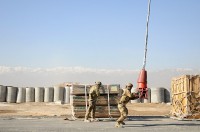 As a leader, Knowlton has high expectations for how his soldiers perform their daily tasks. Safety and attention to detail are two major elements that must not be overlooked as the sling load operators constantly operate underneath aircraft with extremely heavy loads.
"When conducting sling load operations, the biggest priority of the Soldiers is to make sure the loads are rigged properly before the helicopter even gets here. That helps mitigate a lot of the safety concerns, making sure that everything is secured down on the loads. This way their main focus is hooking the load once the aircraft is inbound and they don't have to worry about debris flying around or hitting them in the gale force winds that come with the sling load operations."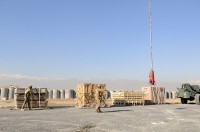 Abney, a native of Hinesville, GA, explained that the cold winter weather in Afghanistan only adds to the dangers they face. "It's very different from summer because now it's cold outside and it's starting to snow."
"With winter comes ice and ice comes slips, so you wanna try and do everything you can when you hook and come from the helicopter because there's a possibility that you may slip…"
The riggers stay vigilant and take every precaution necessary to safely continue sling operations, which is their part of Task Force Lifeliner's mission to rapidly sustain coalition forces in remote and sometimes hard to reach places.