Murfreesboro and Knoxville recognized Nationally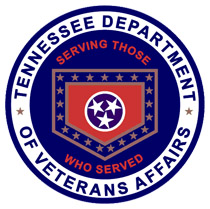 Nashville, TN – Tennessee Department of Veterans Affairs Commissioner Many-Bears Grinder joins the Tennessee State Veterans Homes (TSVH) Board in celebrating the announcement from U.S. News & World Report 2014 which names the Tennessee State Veterans Homes in Knoxville and Murfreesboro among the best in the country.
U.S. News and World Report rated more than 16,000 nursing homes using data research on nursing home safety, health inspection and staffing.
The source of the data originates from the Centers for Medicare and Medicaid Services (CMS).
In 2013, CMS issued five star ratings to the Senator Ben Atchley State Veterans Home in Knoxville and the Tennessee State Veterans Home in Murfreesboro.  This is the third year for the distinction for the home in Murfreesboro and the second for the home in Knoxville.
The W.D. "Bill" Manning Tennessee State Veterans Home in Humboldt also received a perfect score in clinical, fiscal and life safety from the United States Department of Veterans Affairs during the survey in January, 2014 and was named Best of the Best Long Term Care Facility by the Gibson County community which is sponsored and published by the Humboldt Chronicle.
"Excellence in care, compassion and service is what our Veterans deserve and we are so proud of the continued recognition of all of the Tennessee State Veterans Homes," Grinder said.  "It is important to continue to raise the bar not only to provide the best possible care, but to ensure residents are comfortable and happy with their quality of life."
"The commitment of the board, administrators and staff is reflected in this national and local recognition, but our true reward comes from the smiling faces and warm appreciative hugs of our residents," TSVH Board Chairperson Mary Ross said.  "Offering high quality care is the mission, but providing a home away from home is our focus."
"We have had the incredible privilege of caring for some unforgettable heroes within the walls of our existing homes," TSVH Executive Director Ed Harries said.  "We are committed to honor these heroes with excellence, respect and compassion. We are proud of the recognition, but it is the daily reward of serving Veterans and their families that makes this one of the best jobs in the healthcare world."
Tennessee Governor Bill Haslam included 4 million dollars in his proposed budget for fiscal year 2013-2014 for the future Tennessee State Veterans Home in Bradley County.
Construction began on the future Tennessee State Veterans Home in Montgomery County in 2013 and is expected to open in the first quarter of 2015.
For more information on current Tennessee State Veterans Homes visit www.tsvh.org/index.html .