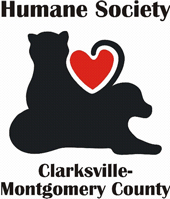 Clarksville, TN – On Saturday, May 31st, the Humane Society of Clarksville-Montgomery County will be holding a Giant Yard Sale at their office from 7:00am until 4:00pm.
The Humane Society of Clarksville-Montgomery County office is bursting at the seams with fantastic items that will be available this coming weekend at our Bargain Hunters Bonanza Yard Sale Fundraiser.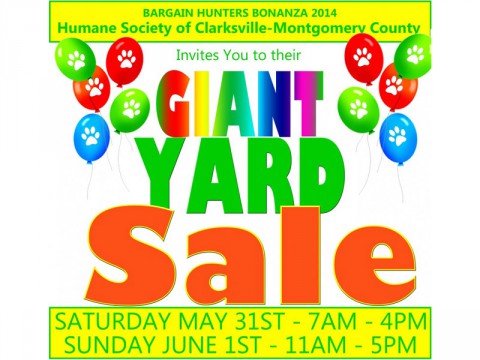 Some of the items include
Home school & educational supplies
Kids books & games
Kids chairs, workstations & desks
Bookstands & whiteboard easels big & small
Sleds & bikes
Clothing (stuff-a-bag for just $5!)
Housewares & appliances
Collectible dolls, bears & glassware
Lots of new-in-box items great for gifting
Exercise equipment
Brand new wedding dresses x 2 w/ tags
Framed art & knickknacks
Dining room table, chairs & stools
New & used pet supplies
Shoes in great condition
Holiday décor
and SO much more!!
For more information call 931.648.8042, or visit their office at 940 Tennessee Avenue (blue building behind Arby's on Riverside Drive).
Office hours are Monday- Tuesday- Friday-Saturday from 9:00am-2:00pm or Wednesday-Thursday from 4:30pm-7:30pm.