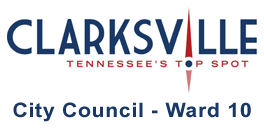 Clarksville, TN – Reference the Executive Agenda and Special Session item Resolution 42. This resolution concerns the building of city fire rescue and county EMS capabilities in the Industrial Park per the agreement between the state, county, city and Hankook Tire Company.
The state and Industrial Development Board will provide a combined $1.4 million grant to build the facilities. A single land parcel is also provided for this purpose.  The county and city will split this money to address these needs.
The county and city mayors want to build separate facilities on the one parcel instead of building one combined facility.
According to data provided to us, neither mayor wants to combine both operations within one facility. We have combined such capabilities in the past with no apparent problems.
The city and county taxpayer has to make up for any costs over the $1.4 million provided ($700k split each). The city is already looking to spend $1.8 million on this fire station and $1 million on the needed fire truck. With the city getting $700K, the city taxpayer will foot the remaining $1.1 million to build the station.
It would seem logical and prudent for the taxpayers' benefit (both city and county) to see what the cost of building one facility to house both operations would be and stretch the money provided as far as possible. It appears that is not a priority nor requirement.
There are also concerns with the spending arrangements on Resolution 43. It appears the mayor wants to ramrod both of these resolutions through in one night as they will be reviewed in the executive session and voted on immediately in the special session that follows. Normal voting would not occur until next week.