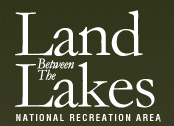 Golden Pond, KY –  Land Between The Lakes National Recreation Area hosts the Pickin' Party Old-time Music Festival at The Homeplace on Saturday and Sunday, June 14th and 15th.
People are encouraged to bring their instruments for jamming sessions throughout both days. Admission is $7.00 ages 13 and up, $5.00 ages 5-12, and free for ages 4 and under and includes entrance to The Homeplace farm.
Dulcimer builders and performers, Susan and Kelly Amsden, and mandolin builder, Mike Holmes, will be on site.
Children's activities will take place throughout the weekend. Visitors can bring lawn chairs or ground blankets, picnics, and snacks to relax under the cool shade trees.
The Pickin' Party takes place rain or shine. In the event of rain, it will be moved to the indoor theater.
"We are pleased to have local performer, songwriter, and folklorist, Nathan Blake Lynn, joined by Bawn in the Mash fiddler, Josh Coffey,to MC this weekend for some of the best old-time music in the area," stated Cindy Earls, Lead Interpreter at The Homeplace. "This year's line-up includes Wheelhouse Rouster, Charlie Stamper, and traditional flatfoot dancer, Thomas Maupin with the Overall CreekBand."
Other crowd pleasers include fret-less banjo picker, Mark Dvorak; old-time string band, The Dixie Volunteers; and Common Thread, talented women who come together once a year to perform traditional favorites for the Pickin' Party audience.
Earls continued, "We also ask that everyone thank our sponsors–Kentucky Machine and Engineering in Cadiz, KY, Paris Landing State Park, Kenlake State Resort Park, and WKMS – 91.3 FM in Murray, KY.
There are several options for overnight accommodations. Camping is available at Land Between The Lakes and at private campgrounds in the area; lodging is available at state resort parks and motels in the surrounding area. Restaurants and grocery stores can be found in all of our gateway communities.
The Forest Service, U.S. Department of Agriculture, manages Land Between The Lakes National Recreation Area in partnership with Friends of Land Between The Lakes in Western Kentucky and Tennessee. The National Recreation Area provides environmental education, outdoor recreation, lake access, and land management for the public to enjoy.
Visitors are encouraged to review the official website at www.lbl.org or call 800.LBL.7077 or 270.924.2000 for event listings, updates on programs and policies, safety information, maps, temporary trail and road closures, and more.
Follow Land Between The Lakes on Twitter @LBLScreechOwl or @LandBtwnLakes and Friends of Land Between The Lakes on Facebook at https://www.facebook.com/LBLFriend. To sign up for an events e-newsletter, email lblinfo@fs.fed.us. USDA is an equal opportunity provider and employer.