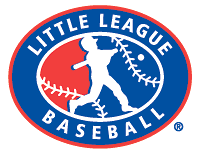 Goodlettsville, TN – The Clarksville Nationals 9-10 year-old baseball team pounded out 11 hits and scored 12 runs, July 18th in the Little League State Tournament semifinal game at Moss-Wright Park, but it wasn't enough, as Tullahoma rallied to win the contest 13-12 in its final at bat.
Clarksville National, who finished third in the tournament, held a 12-10 lead heading into the bottom of the sixth inning, but saw Tullahoma get its first two hitters on base with back-to-back singles.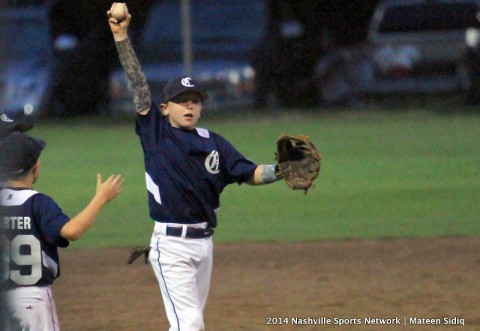 They would get the next Tullahoma hitter out on a come-backer to the pitcher, but clean-up hitter Ian Poe laced a ball into left-center field for a single and driving in the tying runs.
Poe would take second base on the throw home and to third on a wild pitch, putting the game-winning run 60 feet away with one out.
Clarksville National would walk the next two Tullahoma hitters to load the bases and set up a force at home, but Jaxon Sheffield singled into left-center driving in Poe with the game winner and ending Clarksville Nationals tournament run.
"I'm very proud of the way we came up here to the state tournament in Goodlettsville and made a good showing," Clarksville coach Patrick Miller said. "Would we have loved to be in the championship game, yes of course, but we lost to a very good Tullahoma team that hit the baseball really well the last couple of innings.
"Our pitchers threw strikes and they hit the ball in the holes and there's nothing you can do about that."
Clarksville National led 4-3 after three innings of play, but exploded for eight runs in the fourth inning – highlighted by two triples in the inning my Patton Samuels, who finished the game going 5-for-5 at the plate.
"We moved him into the clean-up spot in the order and he just takes it and starts wearing out the baseball," Miller said. "He's a very good hitter, who can drive in runs, and you could see tonight and during the whole tournament why we had him there."
Connor Milligan and Watson Persinger were the only other Clarksville National players to have multiple-hit efforts, with two singles each.
Tullahoma would score twice in the bottom of the fourth inning to make it 12-5 for Clarksville National, but it was the fifth inning that saw the momentum really turn its way, as they scored five runs on five hits to cut the Clarksville National lead down to just two runs, 12-10.