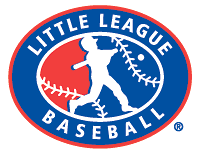 Clarksville, TN – Obion County scored six runs in the top of the fifth inning to post a 9-3 come-from-behind victory over Spring Hill, July 19th at Griff Schmittou, in the opening round of the 2014 12-year old Little League State Tournament.
Trailing 3-2 heading into the top of the fifth inning, loading the bases with one out on a single by Isaac Darnall, followed by back-to-back base on balls to Blake Wilson and Connor Whaley.
An out later, Obion County would catch a break when Phillip Coupe struck out – but reached base when the ball got away from the Spring Hill catcher allowing him to reach first base and Darnall to score from third to tie the game at 3-3.
That opened the flood gates, as B.J. Strain followed with a base on balls to load the bases for a second time in the inning – followed by two-run single by Dustin Dotson to drive in Wilson and Whaley to make it 5-3.
Obion County would also get an RBI single in the inning from Reed Logan, while the other two runs in the inning came via a throwing error by Spring Hill to take a 8-3 lead.
They would take on an insurance run in the top of the sixth inning on an error by Spring Hill for the 9-3 final margin.
Obion County had taken the lead 2-0 back in the top of the third inning, Connor Patterson opening the inning by being hit by a pitch and move to second base on a single by Darnall.
Wilson would walk to load the bases, followed by Whaley forcing in Patterson when he was hit by a pitch.
Darnall would score the other run in the inning on a wild pitch.
Spring Hill would score its three runs in the bottom of the fourth inning to take its only lead of the game, 3-2.
Jordan West would get the inning started with a one-out single and move to second as Hadyn Wenzicki followed with a base on balls.
Caden Cameron then reached on an error by the Obion County short stop to load the bases with one out.
West would score on a passed ball, while Wenzicki came in with the game-tying run on an infield out by Chandler Dalton.
The go-head run came in on a base hit Jackson Payne, scoring Cameron.
Obion County will advance in the winner's bracket to face the winner of the Clarksville National-Karns contest on July 21 at 8p.m., while Spring Hill falls into the loser's bracket and will face Clarksville Northwest on July 20th at 8:00pm.