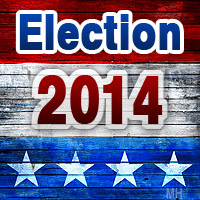 Cunningham, TN – Montgomery County Mayor candidate Jim Durrett stopped by the 106th Annual Lone Oak Picnic held by the Central Civitan Club Saturday, July 27th, 2014 to speak with those in attendance.
"Thanks for everybody coming out today. I know most of you know that this year is the 106th year of the Lone Oak Picnic and I think that is just a testimony to what this community is all about," Durrett said. "It's about people that care about people, that love people and have a passion for mankind."
"Like many of you, I'm a life long Montgomery Countian. I have lived here all of my life," stated Durrett. "My wonderful wife Mary and I have three kids, Jimmy, Thomas and Paulinia. We have three grand kids and they are the absolute joy of our lives. Mary and I love spending time with our family and spending time outside, especially in the water."
"I personally feel like I'm the person that has the experience, the qualities and the leadership ability to lead Montgomery County," Durrent. "Every decision we make no matter how small it is has an effect on what we do. I'm prepared to make the tough decisions and the right decisions for Montgomery County," said Durrett.
About the Lone Oak Picnic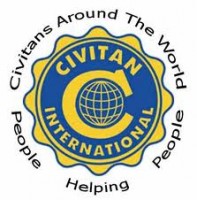 The Central Civitan Club has sponsored the Lone Oak Picnic since 1975. Lone Oak is a tradition for candidates in Montgomery County. All the money raised is used in the communities south of the Cumberland River through several projects sponsored by the Central Civitan Club. The Central Civitan Club, for example, supports the local Boy and Girl Scout troops. The club provides financial assistance to victims of house fires in the community.
They also fund scholarships for and support many educational and extra-curricular activities of the students, teachers and staff at Montgomery Central High School, Montgomery Central Middle School and Montgomery Central Elementary School as well as Cumberland Heights Elementary School.