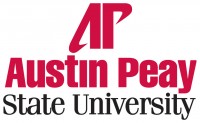 Clarksville, TN – Three Austin Peay State University students were recognized as outstanding ROTC cadets during last month's Leader Development and Assessment Course (LDAC) training at Fort Knox, KY.
Ryan Krause and Sean Frazzini were both named the top cadets in their separate regiments during the five-week summer training course.
Each regiment is made up of about 500 cadets from colleges and universities across the country.
The top cadet is determined by overall performance in a variety of evaluated training events.
The APSU Army ROTC program has had a top cadet or a number two cadet in a regiment since 2010.  This is the first time the program has had two top cadets in the same summer. All ROTC cadets must pass the LDAC course to become commissioned as an Army officer.
Cadet Kristin Coughenour also was selected as regimental commander to march her regiment through the program's July 26th graduation. She was selected for this honor based on her overall outstanding performance during LDAC.