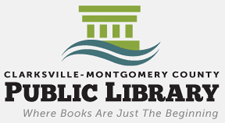 Clarksville, TN – The Governor's Books from Birth Foundation (GBBF) launched its "Books from Birth 10th Anniversary Tour" on August 26th in Johnson County and it will conclude at the Tennessee State Capitol in Nashville on September 30th, visiting some 50 counties across the state in a forty-five foot decorated touring coach.
The tour bus will visit Clarksville at the Food Court entrance to Governor's Square Mall on Thursday, September 11th from 12:30pm to 2:00pm.
A story time for children and face painting will be provided along with giveaways and other activities at the stop.
Remarks will be given by Montgomery County Mayor Jim Durrett.
The "Books from Birth 10th Anniversary Tour" is being made possible in part through the generous support of the program's bus tour partner, Delta Dental of Tennessee.
The purpose of the "Books from Birth 10th Anniversary Tour" is to celebrate the 10th anniversary of Dolly Parton's Imagination Library in Tennessee and the more than 20 million books mailed to children since the program began. The GBBF will provide reading-themed giveaways for children at each stop.
"This is truly an amazing state-wide outreach effort that will celebrate and build awareness for Books from Birth," said First Lady Crissy Haslam. "It is critical that our children are exposed to books and reading at the earliest possible age. Tennessee's Imagination Library program, supported by the Governor's Books from Birth Foundation, is a proven and essential component of our state's early childhood development initiatives."
"This program has made a significant impact in Tennessee over the past decade, especially due to the loyal support of hundreds of dedicated volunteers in each county," Governor Bill Haslam said. "The First Lady and I encourage communities across the state to celebrate their hard work, which has made the program's 10th anniversary possible."
The Governor's Books from Birth Foundation (GBBF) was created in 2004 to give every child in Tennessee from birth to age five access to receiving Imagination Library books at no cost to families, regardless of income.
With funding support from the Tennessee General Assembly, foundations, individual donors and corporations, the GBBF matches all funds raised by each county's Imagination Library affiliate – a public-private partnership unique to Tennessee.
"We are thrilled to visit over 50 counties in late August and September to thank everyone who has contributed to this program's success," said Theresa Carl, president, GBBF. Statewide impact studies show that children who have received these books are better prepared for kindergarten, have increased reading skills, and develop a love of reading."
About the Governor's Books from Birth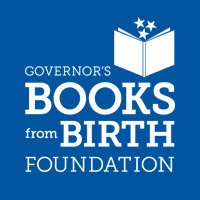 The Governor's Books from Birth (GBBF) currently delivers more than 224,000 books per month to enrolled children statewide.
Since 2004, more than 400,000 children have graduated from the program, having turned five.
To enroll a child in the program, visit www.GovernorsFoundation.org