Topic: Governor's Books from Birth Foundation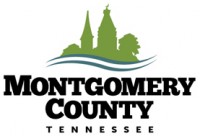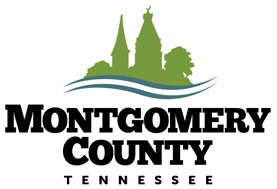 Montgomery County, TN – Montgomery County Mayor Jim Durrett and Clarksville Mayor Joe Pitts have issued a joint proclamation designating September as Montgomery County Imagination Library Month.
Imagination Library provides free books to children until they begin kindergarten to promote literacy and lifelong learning. The local Imagination Library began in 2005 and is expected to send its millionth book to a child in Montgomery County by February 2020.
«Read the rest of this article»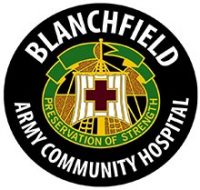 Fort Campbell, KY – Babies born at Blanchfield Army Community Hospital can receive a new book, free, each month until age five from a non-profit child literacy program offered in Tennessee and parts of Kentucky designed to expose even the youngest children to reading.
A registration card is available in the patient admission packet each new mother receives during her stay on the hospital's Mother Baby Unit. Parents simply complete the card and return it to their nurse before discharge and a hospital volunteer will enter their enrollment information into the system.
«Read the rest of this article»
Written by Curtis Johnson
Tennessee State Representative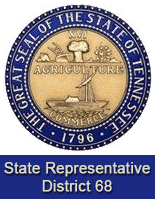 Nashville, TN – Ms. Theresa Carl, President of the Governor's Books from Birth Foundation testified before the House Finance, Ways & Means Committee this week on the success of the Governor's Books from Birth (GBBF) program. Their mission is to promote early childhood literacy in Tennessee's birth to age five population.
In partnership with Dolly Parton's Imagination Library, the GBBF gives all preschoolers in Tennessee the opportunity to receive books in the mail at no cost to families. The vision is a Tennessee where all preschool children have books in their homes, develop a love of reading and learning, and begin school prepared to succeed, from kindergarten throughout their educational journeys.
«Read the rest of this article»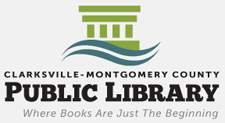 Clarksville, TN – Tennessee's First Lady Crissy Haslam will be among the celebrity readers at the Clarksville-Montgomery County Public Library Thursday, June 25th for a child-centered event to highlight the Montgomery County Imagination Library.
Other guest readers include Channel 4 Chief Meteorologist Lisa Spencer, Kirby Cannon, APSU Head Football Coach, Gnash, the Predator's Mascot, Snowbird, and the Tender Paws therapy dogs.
«Read the rest of this article»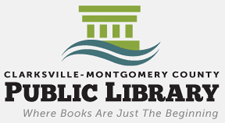 Clarksville, TN – The Governor's Books from Birth Foundation (GBBF) launched its "Books from Birth 10th Anniversary Tour" on August 26th in Johnson County and it will conclude at the Tennessee State Capitol in Nashville on September 30th, visiting some 50 counties across the state in a forty-five foot decorated touring coach.
The tour bus will visit Clarksville at the Food Court entrance to Governor's Square Mall on Thursday, September 11th from 12:30pm to 2:00pm.
«Read the rest of this article»