Written by Curtis Johnson
Tennessee State Representative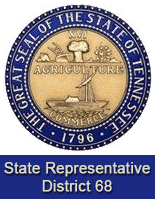 Nashville, TN – Ms. Theresa Carl, President of the Governor's Books from Birth Foundation testified before the House Finance, Ways & Means Committee this week on the success of the Governor's Books from Birth (GBBF) program. Their mission is to promote early childhood literacy in Tennessee's birth to age five population.
In partnership with Dolly Parton's Imagination Library, the GBBF gives all preschoolers in Tennessee the opportunity to receive books in the mail at no cost to families. The vision is a Tennessee where all preschool children have books in their homes, develop a love of reading and learning, and begin school prepared to succeed, from kindergarten throughout their educational journeys.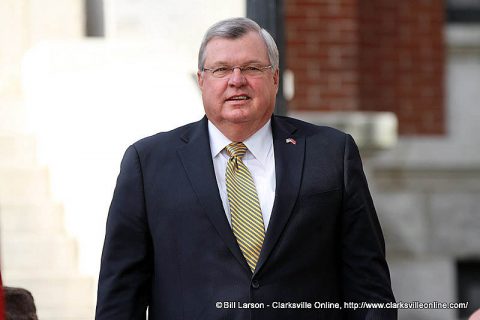 Since 2004, 32 million books have been delivered to Tennessee children, which is about 283,000 books per month. 597,812 children have graduated from the program.
The Governor's Books from Birth Foundation is partnering with four Tennessee State Parks to create short ½-mile storybook trails where parents can walk with their children and read pages from a book that has been enlarged and put on a stand along the trail. They can then purchase the book at the Park's gift shop if they choose.
Ms. Carl traveled to Washington D.C. with Dolly Parton where Dolly dedicated the 100 millionth book to the Library of Congress. Parton also helped kick off a new initiative between the Imagination Library and the Library of Congress, in which a book will be read during a live-stream and shared with libraries across the U.S.
To enroll your child in this wonderful program, check their Web Page at https://www.governorsfoundation.org/
Help For Domestic Violence Victims
The House Civil Justice Committee approved "Safe at Home" legislation to help survivors of domestic violence, rape, human trafficking, stalking and other crimes who have relocated or are about to relocate, in their effort to keep their abusers from finding them. House Bill 2025 will allow victims to take back their lives by preventing an abuser from locating them through public records searches and inflicting additional harm.
The Safe at Home program provides victims with a government-managed substitute address for both themselves and their children, which can then be used to obtain a driver's license, register to vote and complete most other government forms without disclosing the participant's home address. Participants may also request that other non-governmental entities, like employers or private businesses, use this address as well. The Secretary of State's office will receive all mail sent to the substitute address and then forward that mail to the participant. The program has been implemented in more than 35 states across the country.
The House passed this week House Bill 1719 which deletes the present requirement that a temporary order of protection be issued at the respondent's initial appearance, even if another protection is already in place. The proposal amends the current bond conditions statute to require the court or magistrate in these circumstances to impose the twelve-hour hold, provide victim notification, and issue a no-contact order as a condition of bail.
House To Vote on Legislation Designed To Spur Development Of Broadband Services In Tennessee's Rural Communities
Legislation designed to spur development of broadband services to Tennessee's rural and unserved communities is scheduled for a vote on the House Floor this coming week. The bill amends the Rural Electric Community Services Cooperative Act to compliment the changes that were made by the Tennessee Broadband Accessibility Act last year. That law set Tennessee on a responsible path to improve access to broadband through investment, deregulation, and education.
The improved connectivity is important for education and economic initiatives. It would also promote agriculture advancements and provide health care options like telemedicine, which are especially important to our rural communities.
House Bill 1591 authorizes electric cooperatives (co-ops) to access existing property, right-of-ways or easements to supply broadband Internet services. The purpose is to make it clear that co-ops can use the property and easements they currently have for electric service to provide broadband Internet infrastructure in those same rights-of-ways.
The proposal also clarifies that if an electric co-op enters into an agreement with a third party to provide telecommunications or broadband, they could only contract with parties that are otherwise permitted by law to provide those services.
Before passage of the Broadband Accessibility Act, co-ops were restricted from providing retail broadband or cable video services. The act also called for $45 million over three years in grants and tax credits for service providers to assist in making broadband available to unserved homes and businesses. So far the Department of Economic and Community Development have awarded nine grants totaling $9.8 million, serving 5,200 locations in 13 counties. The act has also provided $109,000 in library grants to 52 libraries in Tennessee.
In 2016, a study addressing broadband in Tennessee found that 13 percent of Tennessee residents do not have access to broadband at federally recognized standards. While only two percent of the state's urban citizens lack access, 34 percent of rural residents are without coverage at recognized minimum standards due to low population density and challenging geography.
Contact Information
Rep. Curtis Johnson
606 Cordell Hull Building
Nashville, TN 37243
615.741.4341
rep.curtis.johnson@capitol.tn.gov
For more information about the Tennessee General Assembly, check our website at: www.capitol.tn.gov
To enroll in the Governor's Books from Birth Foundation: www.governorsfoundation.org/enroll