Clarksville, TN – On New Year's Day, January 1st, 2015, Clarksville Police Department patrol units responded to shooting on Cranklen Circle at 12:48pm.
The suspect in the Cranklen Circle shooting is Malcolm Turner, a 27-year-old active-duty soldier who is currently stationed at Fort Carson, Colorado. Turner is in custody. He was arrested at a traffic stop in the same neighborhood about one hour after the shooting.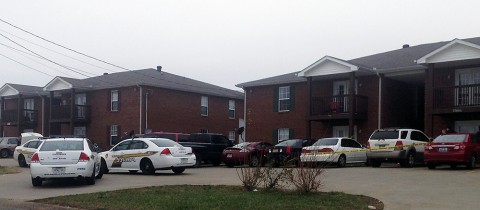 Detective Andrew Hurst, the lead investigator in this case, interviewed Turner at the District One Criminal Investigations building at 1885 Fort Campbell Boulevard and is currently preparing felony arrest warrants listing Turner as the defendant.
Turner and the victim had a previous relationship. The 22-year-old victim is currently listed in critical but stable condition at Vanderbilt University Medical Center.
The name of the victim will not be released until next-of-kin are notified.