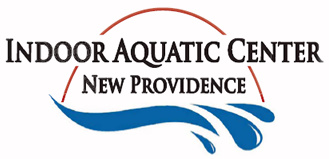 Clarksville, TN – It might have been cold outside, but inside the Indoor Aquatic Center it was warm and festive Saturday, March 28th for Clarksville Parks and Recreation's 4th annual Wettest Egg Hunts.

There were thousands of colored eggs scattered in the swimming pool and wading pool for children to jump in and get for candy and prizes.

Children were given life vests before lining up around the pool. Once the signal was given, the kids leaped into the water gathering as many eggs as they could. There were plenty of lifeguards in the pool and at pool side to ensure the safety of everyone.

"This was our daughters last year to be to participate because she is about to age out. So we wanted to make sure to bring her here today. It was a lot of fun. I think they did a great job of putting it on." said Lil Smith.

There were plenty of other activities too, like face painting, egg coloring, a giant inflatable side as well as the Easter Bunny. The egg hunts were broken down into sessions and age groups.

"Our event has gone off very well. It's better than last year," stated aquatic director Kimberly Gilbert. "For the first time, we had vendors that participated in the event."

New this year was a bike giveaway. Every person that registered got to put their name into a drawing for a bike. There were two bikes per age group.

"It was a great event. We've been coming for the past four years and we just love it," stated Cindy Lisenbee. "They had things to do like the Easter bunny, face painting, and painting the eggs. It's just a great event. We will defiantly be attending again next year."

An adaptive egg hunt was offered for children and adults with special needs.

"This was another great year. It went along really well. We had a great attendance and great prizes. Kim Gilbert our aquatic director and staff have done another amazing job of getting something like this together for the community," said Kevin Cowling, Recreation Manager for Clarksville Parks and Recreation.

This is a fun event for all involved and if you and your child hasn't yet participated, you really should consider doing so next year!
Photo Gallery
Sections
Arts and Leisure
Topics
candy, Clarksville Parks & Recreation Department, Clarksville Parks and Recreation, Clarksville TN, Easter Bunny, Face Painting, Indoor Aquatic Center, Kevin Cowling, Kimberly Gilbert, Prizes, Wettest Egg Hunt