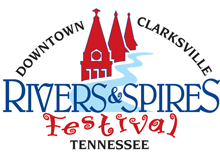 Clarksville, TN – This year during the Rivers and Spires Festival, make your way to the Madison Street United Methodist Church and take in the amazing Quilts of the Cumberland display.
The exhibit will take place all three days of the Festival, April 16th-18th. The show will display local artisans with a variety of quilts from traditional to one-of-a-kind art quilts.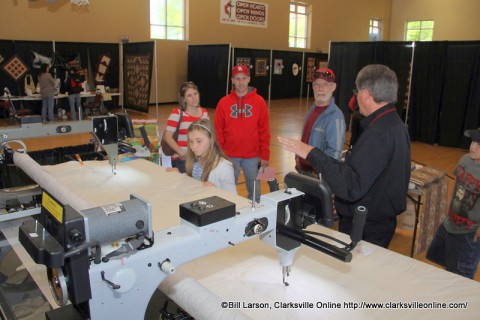 Quilting is a centuries old art form where the quilters use colors, shapes and their creativity to express themselves through the use of fabrics, various textiles and embellishments.
Quilting is still a tradition in many households. According to the Quilters Newsletter study, Quilting in America 2010, there are 21 million quilters in the U.S. and 14 percent of U.S. households are home to one active quilter.
The Quilts of the Cumberland is also hosting a Trunk Show on Thursday, April 16th at the Madison Street United Methodist Church at 5:30pm. Jamie Williams and Charlie Rhea will be presenting a lecture and quilt trunk show entitled "Quilting Through the Years with Jamie and Charlie."   Williams and Rhea share a love for the art of quilting and have taught together for several years.
The event is open to the public from 5:30pm–8:00pm on April 16th-17th and 10:00am–6:00pm on April 18th. There are also some great prizes for those who have entered their handy work in to the contest. Prizes include $100.00 for first place and $50.00 for second place in each of the three categories: Bed Quilt, Art/Wall Quilt, and Miniature Quilt. The Best of Show will walk away with a $200.00 prize.
About the Rivers and Spires Festival
The 13th Annual Rivers and Spires Festival, April 16th-18th in downtown Clarksville, is free and open to the public. The Festival features five stages of music and entertainment, arts and crafts, marketplace, food vendors and activities for all ages. Please no pets or firearms at the Festival.
For more information and a complete schedule, visit www.riversandspires.com