Written by David E. Gillespie
Blanchfield Army Community Hospital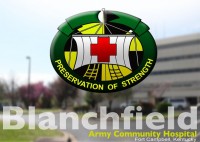 Fort Campbell, KY – The Warrior Transition Battalion served as a fitting backdrop from an adjacent parade field Thursday morning as Lt. Col. Bryan J. Walrath ceremoniously relinquished his position after serving as the unit's commander for the last two years.
Under Walrath's leadership, the battalion garnered many notable accolades, including earning an Army Superior Unit Award, as well as an Army Safety streamer two years running.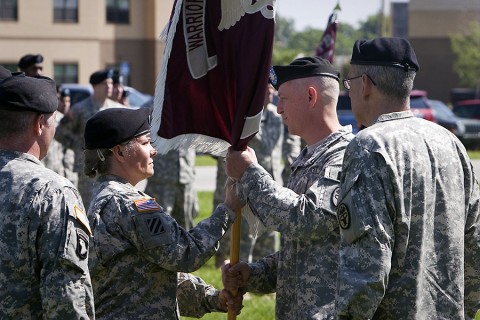 Five of the battalion's cadre members earned top honors in their positions and were recognized by the Southern Regional Medical Command and Warrior Transition Command.
But what really matters are the Soldiers and families, and how these achievements ultimately impact them, Walrath told the crowd attending the ceremony.
"We have successfully transitioned 720 Soldiers during my command, either back to the force or as productive veterans in civilian life. Each one of those Soldiers had a tailored and unique individual healing plan and transition plan, something of which I'm most proud," Walrath said.
He also noted that the battalion had no serious injuries, no suicides and no preventable deaths during his tenure.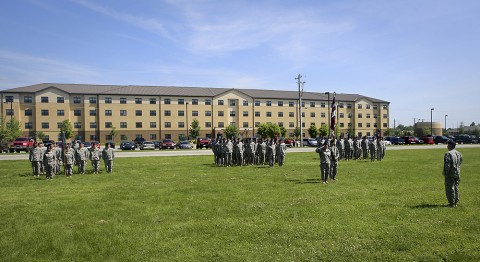 "Unfortunately, we have had three Soldiers pass from late stage terminal illness. Our hearts continue to go out to the families left behind," Walrath said, asking for a moment of silence honoring the military service and lives of First Sgt. Salvador Lara, Sgt. 1st Class Liliana Concepcion-Melende and Staff Sgt. Ralph Dudley.
Walrath's years in command have been incredibly tumultuous, said Col. George N. Appenzeller, Blanchfield Army Community Hospital commander.
"We have seen furlough, sequestration, government shutdown, and frankly, we have had times of uncertainty – more so than any time I have seen in my career. But, through all of this, under Lt. Col. Walrath's leadership, this great unit has stayed steadfastly focused on the care of our sick, wounded, ill and injured."
What Walrath really did was change lives, Appenzeller said. "Each and every day, whatever happened in the world around him, he changed lives. He helped Soldiers heal, grow and accomplish their goals and dreams. On an up close and personal level, he made a difference."
During the ceremony signifying the transfer of command, Walrath passed the battalion colors in a time-honored tradition to interim commander Maj. Jamey Turner. Walrath was selected as Troop Commander at Martin Army Community Hospital at Fort Benning, GA.