Topic: Blanchfield Community Hospital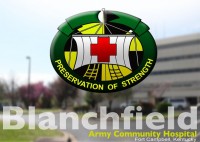 Fort Campbell, KY – Blanchfield Army Community Hospital's Town Center Pharmacy will open tomorrow, January 23rd, 2016 from noon until 4:00pm. All other inpatient and emergency services continue to operate as normal, offering 24 hours a day, seven days a week service.
Please continue to use extreme caution when traveling and walking on slippery surfaces.
Written by David E. Gillespie
Blanchfield Army Community Hospital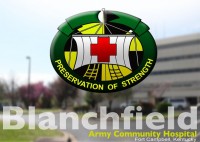 Fort Campbell, KY – The Warrior Transition Battalion served as a fitting backdrop from an adjacent parade field Thursday morning as Lt. Col. Bryan J. Walrath ceremoniously relinquished his position after serving as the unit's commander for the last two years.
Under Walrath's leadership, the battalion garnered many notable accolades, including earning an Army Superior Unit Award, as well as an Army Safety streamer two years running.
«Read the rest of this article»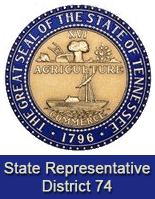 Clarksville, TN – In response to the news that Fort Campbell soldiers from the 101st Airborne Division will be deployed to Liberia to assist in fighting the outbreak of the Ebola virus there, State Representative John Tidwell is calling on the Center for Disease Control (CDC) to prepare hospital personnel in Montgomery County to protect themselves and our community in the event that a returning soldier is infected with the virus.
"Our military families and our community have endured so many burdens in the War on Terror. Now they are being called upon to assist in the world's fight against Ebola.  We need to be sure our families are not endangered by a lack of preparedness," said Tennessee State Representative John Tidwell.
«Read the rest of this article»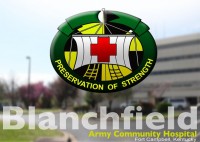 Fort Campbell, KY – Guest speaker Pastor Terrence Chandler-Harrison of Clarksville, Tennessee expands on Dr. Martin Luther King, Jr.'s message to a roomful of Blanchfield Army Community Hospital staff members January 16th, 2013 during a celebration of the civil rights leader's life and work.
"Dr. King wanted us to see how our society is heavily plagued and poisoned by individualism, materialism, and selfishness," said Chandler-Harrison. "The only way to help the other is by making a conscious decision to see the other as one sees self."
«Read the rest of this article»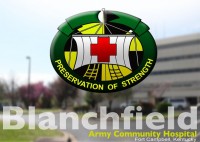 Fort Campbell, KY – In response to budget uncertainty, Blanchfied Army Community Hospital's command is doing their part to meet any mandated budgetary reductions. BACH's command must make some changes to "extra" services that were previously accessible to patients.
The hospital administration is adamant about keeping programs in place that promote wellness and overall well being of the patient population. «Read the rest of this article»