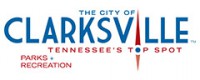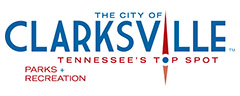 Clarksville, TN – In recent months, many communities have experienced unease between their police force and the community.
This however, is not the case in Clarksville where Parks and Recreation is joining forces with the Clarksville Police Department to bring forth "Bridging the Gap Week" as a part of the Mayor's Summer Night Lights program on Monday, July 20th at the Kleeman Community Center and Wednesday, July 22nd at Summit Heights from 5:30pm to 9:00pm each night. Free food and drinks will be provided!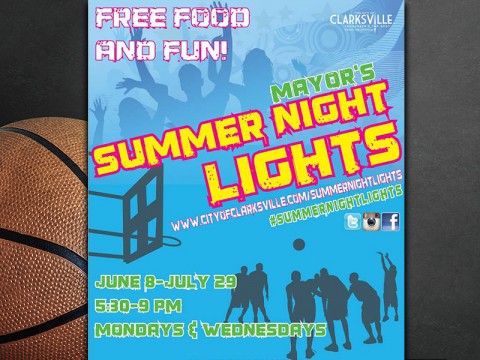 Bridging the Gap through Basketball
Bridging the Gap Week will begin Monday evening with a free, 5-on-5 basketball tournament for ages 14 and older at the Kleeman Community Center. Anyone wishing to participate in this tournament must be at the location no later than 5:45pm to sign up.
The twist of that week's tournament is that teams will also consist of CPD officers! Detective Tyler Barrett, Detective William Gilboy, Officer W. Tracy Braley, Officer Gary Mefford, Officer Bradley Holder, and Officer Darren Koski will show their skills on the court alongside Clarksville's youth and young adults. The winning team will receive a trophy as the Summer Night Lights Champions!
The officers are looking forward to this tournament for several reasons. Lieutenant Chad Koyama of the Clarksville Police Department says "We take pride in building positive relationship with the community we serve…We get a chance to know the community and they, in turn, get a chance to know the officers on a personal level not just as someone who wears a uniform and drives a patrol car."
"We believe that through fostering positive relationships through mutual interests [sports] the citizens of Clarksville and the Police Department will continue to make Clarksville a premier spot to live and raise a family." Koyama also mentions, "We are all kids at heart and like to play basketball, flag football, etc.!"
The Mayor's Summer Night Lights program has been in full swing since the beginning of June, with multiple weeks of basketball tournaments at the Kleeman Center. However, Tournament Coordinator, Eric Purvis knows the upcoming tournament has far more implications than those of previous weeks.
"In today's news all we read about is how law enforcement and the community are just not mixing for any type of common goal, but with our Bridging the Gap event we are going to show that our community and law enforcement can come together on the same team with the same common goal to eliminate crime and take back our streets to win back the hearts of our children, because they are our future." Purvis says.
A Fun Time to Be Had by All
Not only will CPD Officers be involved with the basketball side of Summer Night Lights, but officers will be onsite to enjoy the other festivities featured within the program at the Kleeman Center and Summit Heights locations.
Free swimming will be available to program goers from 6:00pm to 8:00pm at New Providence Pool, located directly behind the Kleeman Center, on Monday the 20th as well as a whole host of games, activities, inflatables, and face painting. Manna Café Ministries will also provide a meal free of charge.
About the Mayor's Summer Night Lights Program
Since its inception three years ago, the Mayor's Summer Night Lights program strives to create a fun and exciting atmosphere that offers youth and teens a positive way to spend their time during the summer months.
Clarksville Mayor Kim McMillan is proud of what this program has become, "I am so excited with the success of the Summer Night Lights program. Getting youth involved in the community is so important." The program features a multitude of activities including a DJ, dance team competitions, local music artist performances, arts & crafts, motivational speakers, athletic competitions, and free food!
Don't miss the remaining program dates
Lincoln Homes, 20j Howard Street
Wednesday, July 15th
Kleeman Center, 166 Cunningham Lane
Monday, July 20th – Bridging the Gap Night
Summit Heights, 20 Summit Heights
Wednesday, July 22nd – Bridging the Gap Night
Dixon Park, 117 South Tenth Street
Monday, July 27th
Pettus Park, 345 Farris Drive
Wednesday, July 29th
If you would like more information on Summer Night Lights or would like to volunteer, please contact the Clarksville Parks and Recreation at 931.645.7476 or visit www.cityofclarksville.com/summernightlights
For up-to-the-minute updates, be sure to "like" Clarksville Parks and Recreation on Facebook, Twitter, and Instagram. You may even see your photo on the page! Mark your calendars and tell your friends, because it is sure to be a great time!