Austin Peay Sports Information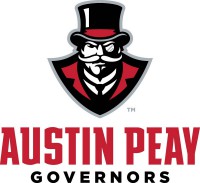 Brentwood, TN – Fourteen Austin Peay State University student-athletes have earned the Ohio Valley Conference's Academic Medal of Honor presented by Army ROTC, Monday, for their 2014-15 academic performance.
Austin Peay's 14 honorees were among 199 OVC student-athletes recognized for their performance in the classroom. It was the second-highest total in the 22-year history of the award, trailing only the 212 winners in 2012-13. Every Academic Medal of Honor recipient for the 2014-15 academic year posted a perfect 4.0 GPA.
The OVC Academic Medal of Honor recognizes those student-athletes that achieve the highest grade-point in their respective OVC-sponsored sport for the entire academic year, were eligible and used a season of competition while participating in their chosen NCAA-sponsored sport.
Nearly 1,000 student-athletes have received the OVC Academic Medal of Honor in the past five years.
OVC Medal of Honor Recipients: Austin Peay
A.J. Gaura, Baseball
Lauren Maki, Women's Basketball
Madison Rich, Women's Basketball
Kristen Stainback, Women's Basketball
Alexis Eldridge, Women's Cross-Country
Adam Noble, Football
Meghan Mueller, Women's Golf
Claire Pultz, Soccer
Courtney Sheppard, Soccer
Aleksas Tverijonas, Men's Tennis
Brittney Covington, Women's Tennis
Erika Adams, Women's Track and Field
Elizabeth Landon, Volleyball
Hillary Plybon, Volleyball