'Close The Door' Toolkit Ready for Fire Departments, Schools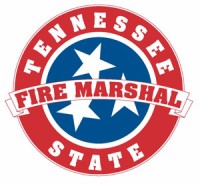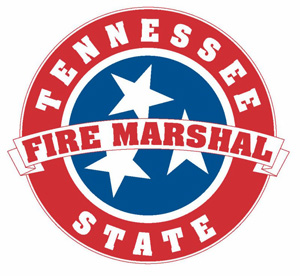 Nashville, TN – As a new school year begins, the Tennessee State Fire Marshal's Office (SFMO) is urging Tennesseans to remember that closing a door during a fire is one of the fastest ways to stop fires from spreading.
To help get the word out, the SFMO is highlighting our "Close The Door!" toolkit which is available for fire departments, educators and others to use in order to better prepare themselves in case of a fire emergency. The kit includes downloadable flyers, a press release with checklist and sample social media messages.
"A new school year is the perfect time for students, teachers and families to be reminded that simply closing a door  can prevent devastating fire loss," said Tennessee Department of Commerce & Insurance Commissioner and State Fire Marshal Julie Mix McPeak.
A closed door hinders flames and smoke from spreading to other rooms and can help deprive a fire of the oxygen it needs to grow, limiting the structural damage a fire can cause and, most importantly, save lives.
Remember:
Close the bedroom door when sleeping, if possible.
Close doors behind you when escaping a room/building that's on fire.
If you are unable to escape a building that is on fire, close all doors between you and the fire.  Use towels or sheets to seal the door cracks and cover air vents. Call the fire department to report your exact location.
Keep fire doors closed. These specialized doors are used to compartmentalize a building and prevent the spread of smoke and flames. Never wedge, disable, or prop open fire doors in apartments or other buildings.
About the  Tennessee Department of Commerce & Insurance
The Tennessee Department of Commerce & Insurance (TDCI) is charged with protecting the interests of consumers while providing fair, efficient oversight and a level field of competition for a broad array of industries and professionals doing business in Tennessee.
Our divisions include the Athletic Commission, Consumer Affairs, Tennessee Corrections Institute, Emergency Communications Board, Fire Prevention, Insurance,  Tennessee Law Enforcement Training Academy, Peace Officers Standards and Training, Regulatory Boards, Securities, and TennCare Oversight.