Boomers and millennials have similar attitudes about money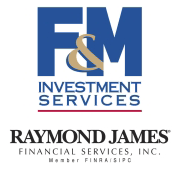 Clarksville, TN – Grandparents, get ready to share your money memories. Maybe it's the commonalities of post-Depression and post-recession saving mentalities. Or maybe being a generation away soothes the pressures of parental advice and control. Whatever the reason, millennials crave financial guidance from their grandparents.
Millennials saw the recession firsthand. They have high levels of student debt, continue to receive parental financial support into and beyond their college years, and more than half are living paycheck-to-paycheck. With that comes a slight chance to create long-term savings.
Since they had a taste of how tough life can be, millennials respect those who have survived financial challenges, particularly their grandparents, who they view as excellent savers.
By keeping your ears open (and being mindful of their parents' values and style), you can help grandchildren understand how to make decisions about money and how to use their resources to reach their goals.
Consider sharing:
Personal stories and anecdotes about how you saved for your first car or came back from a poor decision affecting your finances.
Big concepts – the importance of saving early, managing debt and sticking to a budget – during small, everyday interactions.
How your saving habits were shaped, and how you make the distinction between something you need versus want.
Ways to save and invest money. Include your children and financial advisor in the conversation as well.
That you can learn from each other, such as researching increasing college costs and how you can strategize to foot the bill.
Infuse financial wisdom early and often when spending time with your grandchildren to help create lifelong trust, security, and a path for making good decisions for life.