Topic: savings
Get Financially Fit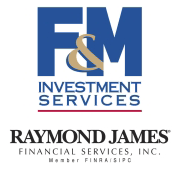 Clarksville, TN – Tax season isn't the only time you should be mindful of your taxes. Challenge yourself to tone up your tax strategy and help you keep your taxes in top form year-round. Of course, also be sure to consult your tax professional and financial advisor.
1. Find A Trainer
You'll want a heavyweight tax professional in your corner. Don't have one? Ask your financial advisor, other professionals, friends and family for a recommendation and get interviewing. You'll need a tax trainer to keep you focused.

Nashville, TN – Most consumers dream of financial independence, but so many fail to achieve it because they never take the first step and create a strategy for reaching their goals.
The Tennessee Department of Commerce & Insurance's Securities Division encourages consumers concerned with their financial well-being to begin by making a personal investment plan.
«Read the rest of this article»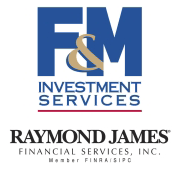 Clarksville, TN – There is so much to consider when planning for the retirement you envision, but fortunately one of the most impactful steps you can take is also the easiest: Automating your savings.
Actively moving money into a retirement account each month takes willpower and discipline, and can lead to missed or minimized contributions. By automating your savings directly from your paycheck, you have the opportunity to save for your future in a worry-free way.
«Read the rest of this article»
If you're concerned that you haven't put enough away to retire, you have plenty of company.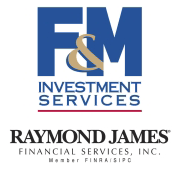 Clarksville, TN – If you're concerned that you haven't put enough away to retire, you have plenty of company – about one in four Americans feel the same way.1 And while there's no silver bullet solution, you may be able to catch up – if you're willing to be realistic and take the steps necessary to get on track.
Let's address the biggest problem first. If – for whatever reason – you're just getting started on building that retirement nest egg, you've lost some of the advantage of time.
«Read the rest of this article»
Boomers and millennials have similar attitudes about money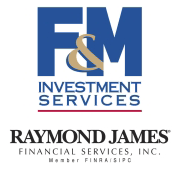 Clarksville, TN – Grandparents, get ready to share your money memories. Maybe it's the commonalities of post-Depression and post-recession saving mentalities. Or maybe being a generation away soothes the pressures of parental advice and control. Whatever the reason, millennials crave financial guidance from their grandparents.
Millennials saw the recession firsthand. They have high levels of student debt, continue to receive parental financial support into and beyond their college years, and more than half are living paycheck-to-paycheck. With that comes a slight chance to create long-term savings.
«Read the rest of this article»
Consider these ideas to help you make the most of your benefits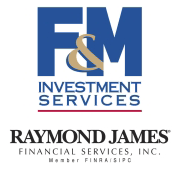 Clarksville, TN – Alongside other sources of income, Social Security can be a critical component of your total retirement resources, so it's important to consider ways to optimize the value it can bring.
After all, these payments account for up to 40% of most retirees' income, according to the Social Security Administration (SSA), with savings, pensions and retirement accounts making up the rest. Here are a few things you (and your spouse if you're married) should think about as you get ready to retire.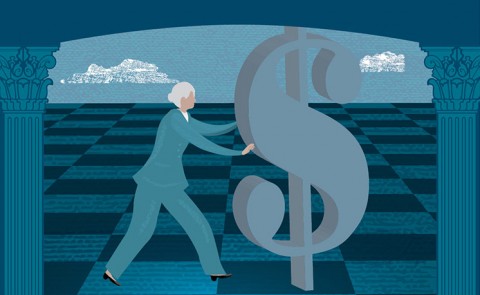 «Read the rest of this article»
Protecting your assets — what to do if disaster strikes

Yonkers, NY – With natural disasters like hurricanes, earthquakes and tornados in the news so often, and the economy still struggling to stabilize, consumers are rightly concerned these days about their financial future should serious trouble strike.
"You can count on the government and sometimes your employer to help, but most of the burden of safeguarding your finances still falls on your shoulders," said Noreen Perrotta, Editor, Consumer Reports Money Adviser.
The experts at Consumer Reports Money Adviser provide the following checklist to help you fill any holes in your financial safety net. «Read the rest of this article»
The probing question "Are you ready to retire?" is more perplexing today in the light of our financial plight. There is uncertainty about the place we call retirement. As I write I have a "happy face" coffee cup staring at me; one that has been diverted to a container of pencils, markers and pens. I wish we could don a happy face as we ponder our retirement and a secure financial future. Instead, for many our dreams for that better future had taken on a sad face.
It's hard to maintain a happy face about our future when our personal finances and monetary worth for retirement are steadily declining, when our retirement plans are going bankrupt. In our communities, cities and states are raiding their rainy day funds to prevent raising taxes. International governments and their citizens are also in financial straits. Presently, places from our own Clarksville,  to Mexico City, to Heidleberg, London, Asian cities are all experiencing financial world. Such unfortunate events precipitate the "sad face" facing retirees. «Read the rest of this article»

I hope everyone is enjoying the beauty of the season. The days are growing shorter, the air is getting chill, and the holidays are just around the corner. At my house, holidays mean time for family, friends, and visitors coming and going. Money's starting to get tight as we're getting ready to buy presents and organize feasts to celebrate the season. In anticipation of this barrage of expenses, this post is all about money saving tips for around the house. These simple ways to save here and there can really add up.

First, let's start in the pantry. Are you one of those people who must have name-brand items stocked in your cupboards? If so consider switching to generic brands for items like cereal, spaghetti noodles, and baking supplies. You can even store these in plastic or glass jars so that nobody will ever see the packaging and know the difference. To quote Julia Child, "Remember, you're alone in the kitchen." «Read the rest of this article»