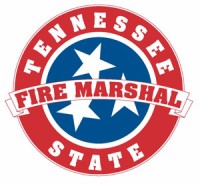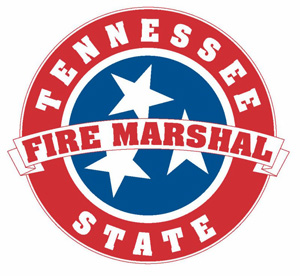 Nashville, TN – Location matters when it comes to your family's smoke alarms. This year's Fire Prevention Week (October 4th-10th) campaign, "Hear the Beep Where You Sleep. Every Bedroom Needs a Working Smoke Alarm!" stresses the importance of placing working smoke alarms in every bedroom, outside each sleeping area, and on every level of a home, including the basement.

Along with firefighters and safety advocates nationwide, the Tennessee State Fire Marshal's Office (SFMO) is joining forces with the nonprofit National Fire Protection Association (NFPA) during Fire Prevention Week to remind Tennesseans about the importance of working smoke alarms.

"In a fire, every second counts," said State Fire Marshal and Tennessee Department of Commerce & Insurance Commissioner Julie Mix McPeak. "Half of home fire deaths result from fires reported at night between 11:00pm and 7:00am when most people are asleep. Home smoke alarms can alert people to a fire before it spreads, giving everyone enough time to get out."

According to the latest NFPA research, working smoke alarms cut the chance of dying in a fire in half. Meanwhile, three out of five fire deaths resulted from fires in homes with no smoke alarms or no working smoke alarms.

In Tennessee, the SFMO and our partners have distributed more than 88,000 free smoke alarms across Tennessee that have saved the lives of 106 people so far and helped dramatically reduce Tennessee's fire death rate.

This year, the SFMO and our partners will stress the importance of fire safety devices such as fire sprinklers and smoke alarms in upcoming events.
At 10:00am Tuesday, October 6th, a demonstration of the potential life-saving impact of fire sprinklers will be held at 600 James Robertson Parkway (Bicentennial Capitol State Park) during a side-by-side burn demonstration.
On Saturday, October 10th our partners with the Tennessee Region of the American Red Cross will be installing smoke alarms in neighborhoods in Nashville, Memphis and elsewhere.
Also on Saturday, October 10th, 10 Tennessee fire departments will take part in the inaugural "100 For 100" smoke alarm installation challenge. These fire departments will attempt to install at least 100 smoke alarms in a 24 hour period in their communities to commemorate the SFMO's 100-year anniversary. We hope to install 1,000 smoke alarms across Tennessee in a day.
To learn more about smoke alarms and "Hear the Beep Where You Sleep. Every Bedroom Needs a Working Smoke Alarm!" visit NFPA's Web site at www.firepreventionweek.org and www.sparky.org/fpw
Sections
News
Topics
American Red Cross, Fire Prevention Week, Julie Mix McPeak, memphis tn, Nashville TN, National Fire Protection Association, NFPA, SFMO, Smoke Alarms, Tennessee, Tennessee Department of Commerce and Insurance, Tennessee State Fire Marshal's Office