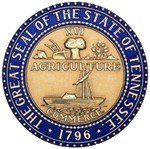 Nashville, TN – The Tennessee Department of Revenue will be holding a series of free tax workshops for new businesses in Chattanooga, Johnson City, Knoxville, Memphis and Nashville in November. Details on the workshops, which take place every other month, are below.
Chattanooga: November 18th, from 8:00am to 1:15pm at the Department's Chattanooga regional office, located at 1301 Riverfront Parkway, Suite 203.
Johnson City: November 12th, from 8:00am to 11:45am at the Department's Johnson City regional office, located at 204 High Point Drive.
Knoxville: November 18th, from 8:00am to 12:30pm at the Department's Knoxville regional office, located on the third floor of 7175 Strawberry Plains Pike.
Memphis: November 5th, from 8:30am to noon at the Renaissance Center, located at 555 Beale Street. The workshop will be held in the Memphis Training Room.
Nashville: November 18th, from 8:30am to 12:30pm at the Department's Metro Center office location at 44 Vantage Way. The workshop will be held in the ground floor training room.
These free workshops are designed to assist those encountering business-related taxes for the first time. Tax specialists from various local and state agencies will provide the basic information needed to comply with registration and tax requirements.
During the session, attendees will have the opportunity to listen to these tax specialists, ask questions and receive materials explaining tax responsibilities. Areas of discussion will include business tax, sales and use tax and tax enforcement procedures.
Space is limited and registration is required.
For more information, please call 800.342.1003 (toll-free inside Tennessee) or 615.253.0600 (local Nashville-area and outside Tennessee).  You can find more information about the workshops here.
About the Tennessee Department of Revenue
The Department of Revenue is responsible for the administration of state tax laws and motor vehicle title and registration laws and the collection of taxes and fees associated with those laws. The Department collects about 87 percent of total state revenue. During the 2015 fiscal year, it collected $12.6 billion in state taxes and fees and more than $2.4 billion in taxes and fees for local governments.
To learn more about the Department, visit www.tn.gov/revenue