Clarksville, TN – The National Weather Service (NWS) says gusty winds and perhaps a few severe thunderstorms are expected across Clarksville-Montgomery County Wednesday evening.
A strong cold front will be approaching Middle Tennessee late on Wednesday causing winds to become gusty, especially after dark. Wind gusts over 30 mph will blow around loose objects like garbage cans and may bring down a few limbs.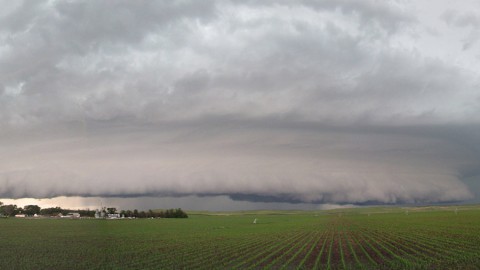 A line of storms will begin to move into the mid state from the west after 9:00pm.
These storms will be weakening, but a few could be briefly severe with localized damaging straight line winds. The storm prediction center has a marginal risk for severe weather for most areas along and west of interstate 65.
The main time for this marginal risk is between 9:00pm and midnight. The line of showers and storms will continue to sweep across the mid state and Cumberland Plateau into the late night hours. The risk of severe weather will be low late in the night, but some gusty winds over 30 mph will continue.
It is a good idea to secure any loose outdoor items before Wednesday evening. Be weather aware and pay attention for any watches or warnings that may be issued.
Counties Affected
Bedford County, Cannon County, Cheatham County, Clay County, Coffee County, Cumberland County, Davidson County, De Kalb County, Dickson County, Fentress County, Giles County, Grundy County, Hickman County, Houston County, Humphreys County, Jackson County, Lawrence County, Lewis County, Macon County, Marshall County, Maury County, Montgomery County, Overton County, Perry County, Pickett County, Putnam County, Robertson County, Rutherford County, Smith County, Stewart County, Sumner County, Trousdale County, Van Buren County, Warren County, Wayne County, White County, Williamson County, and Wilson County.