#4/5 Tennessee (4-0) vs. #NR/RV UAlbany (4-0)
Friday, November 27th, 2016 | 12:01pm ET (11:01am CT)
Knoxville, TN | Thompson-Boling Arena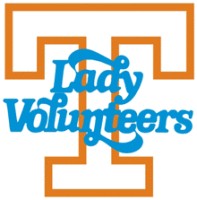 Knoxville, TN – The #4/5 Tennessee Lady Vols (4-0) begin a stretch of three games in six days, when UAlbany (4-0) visits Thompson-Boling Arena on Friday. Tipoff is slated for noon, and the game will be broadcast online on SECN+.
Courtney Lyle (PxP) and VFL Steve Hamer (Analyst) will describe the action on the SECN+/WatchESPN online broadcast. Fans can hear the Lady Vol Network broadcast on stations across the state as well as via a live stream worldwide with Mickey Dearstone calling the action.
Tickets for the game can be purchased online via www.UTTIX.com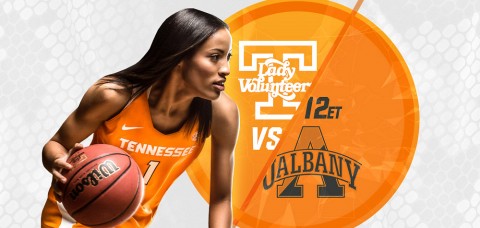 Lady Vols Host Black Friday Matinee
The #4/5 Lady Vols (4-0) host their fifth of eight-consecutive home games to open the season, as NR/RV UAlbany (4-0) visits Thompson-Boling Arena at noon on Friday for a Black Friday matinee. UTTix.com is having a special Black Friday ticket promotion, with all seats available for $7.00.
A busy week for Tennessee continues, as Holly Warlick's squad hosts its second of three games (Chattanooga, UAlbany, Texas) in this calendar week. With Friday's game vs. UAlbany, combined with a Sunday contest vs. Texas and a December 2nd tilt with ETSU, the Lady Vols will have three games in a span of six days.
UT is averaging 9,506 in attendance over the first four home games, with a season-best crowd of 10,007 cheering the team to a 57-55 victory over Syracuse on November 20th.
About UAlbany
UAlbany comes to Knoxville with a 4-0 record after winning at Rhode Island, 67-58, on Sunday in the title game of the URI Tip-Off Championship. The Great Danes led 28-26 at halftime, but rode a 22-13 third-quarter outburst to victory.
Shereesha Richards, the school's all-time leading scorer, was the difference for UAlbany, connecting on 13 of 19 field goal attempts and five of five free throw tries for 31 points. The 6-foot-1 forward also added eight rebounds and three steals.
Forward Tiana-Jo Carter came off the bench to score 16 points, and guard Imani Tate contributed 14 in the road win. Tate (22.8 ppg.) and Richards (20.5), both preseason All-America East Conference selections, give the Great Danes a pair of prolific scorers.
UAlbany also has victories over Toledo, Boston U. and Pepperdine, and is receiving votes in the USA TODAY Coaches Poll. The squad started the season at No. 14 in the College Insider Women's Mid-Major Poll.
The Great Danes are the four-time defending America East Conference champions. A year ago, #13 seed UAlbany nearly took down #4 seed Duke at Cameron Indoor Stadium in the NCAA Tournament First Round, falling 54-52 on March 21st, 2015, after leading by four with 1:30 remaining.
Great Danes coach Katie Abrahamson-Henderson (Iowa, `90) is 122-42 in her sixth season at the school and is 217-103 overall in her 11th year. She was previously at Missouri State (95-61, 2002-07).
Catching Up With The Lady Vols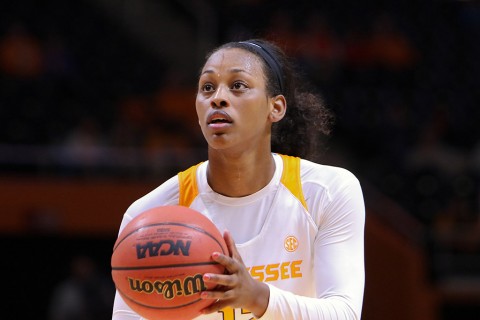 After a 102-47 rout of Central Arkansas to open the campaign, Tennessee has had to work for its last three victories. Facing three quality opponents, UT held off Penn State (74-66), #25/RV Syracuse (57-55) and NR/RV Chattanooga (59-57) in Knoxville.
Tennessee improved to 4-0 on the season Monday night, taking a 23-point second-quarter lead over Chattanooga before the Mocs rallied and cut the final margin to two.
Redshirt sophomore guard Diamond DeShields played her best game of the season, tallying a team-leading 17 points, grabbing six rebounds and adding four steals, two assists and a pair of blocks in 21 minutes. Mercedes Russell (13 pts.) and Bashaara Graves (10 pts., 11 rebs.) also provided key contributions in the victory.
Tennessee, which leads the series 27-8, hasn't lost to Chattanooga in Knoxville since 1973. UTC, however, had defeated the Lady Vols in McKenzie Arena in 2012 and 2014, so a Mocs upset would have made it a three-out-of-four all-games run. The home team, fortunately, was able to stave off the potential shocker.
Eleven Lady Vols played vs. Chattanooga, and sopohomore Jaime Nared remains sidelined while trying to heal from a broken left hand sustained during preseason practice.
Following Friday's game, Tennessee will have a tight turnaround, as No. 8/8 Texas comes to Thompson-Boling Arena on Sunday for a nationally-televised game on ESPN. Tip is 2:30pm ET (1:30pm CT).
Series Info
This marks the first meeting between these schools.
Tennessee is 4-0 vs. schools from the America East Conference.
The Lady Vols are 2-0 vs. Maine and Vermont of the AEC.
UT most recently played Vermont, defeating the Catamounts on November 24th, 1996 (87-58) and on November 25th, 1997 (92-52).
UAlbany is 0-2 vs. SEC schools, most recently falling to Mississippi State, 62-57, on December 27th, 2000.
Broadcast Information
TV | SECN+
Play by Play: Courtney Lyle
Analyst: Steve Hamer
Producer: Sam Scott
Radio | Lady Vol Network
Play by Play: Mickey Dearstone
UT Lady Vols Online
Online/Mobile
www.UTsports.com
Free audio stream only
www.WatchESPN.com
Free video stream to registered cable subscribers