UT Athletic Department
Mercedes Russell scored double-digit points for the fifth straight game, leading the Lady Vols with 12 points.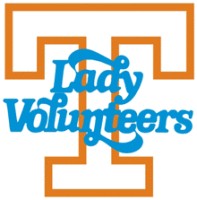 Knoxville, TN – The No. 4/5 Lady Vols held off a scrappy UAlbany team, 63-55, on Friday afternoon at Thompson-Boling Arena to improve to 5-0 for the second time under head coach Holly Warlick.

Tennessee used a balanced scoring attack to stay unbeaten on the year, as nine different players had points for the Lady Vols in the victory. Mercedes Russell led the team in scoring for the first time this season with 12 points. The redshirt sophomore center has now scored double-digit points in every game this season. Diamond DeShields added 11 points for her second straight game in double figures.

UT was able to ice the game late from the free throw line and shot an outstanding 16-20 for the game from the stripe. The Big Orange has become accustomed to pulling out close games early on this year, winning four of its five contests by eight points or less.

The Lady Vols led 30-28 at the half thanks to 16 points off the bench. Alexa Middleton led the Lady Vols with seven points at the break. UT also hit five of its seven 3-pointers in the first half after struggling from long range over the previous three games.

Shereesha Richards had a game-high 19 points and was one of three UAlbany players in double figures.

"It was a great win. Great finish. We're following our same m.o. of being late. We get out ahead and we give up the lead. I thought at the end we needed defensive stops and we got them. I'm really proud of our kids down the stretch for understanding that defense is a priority," said Warlick.
Balanced Attack
The Lady Vols had nine players score for the second straight game. They have had at least six players score in every game this season. UT had seven players scored six or more points and four players hit a 3-pointer.
Bashaara Graves recorded seven rebounds on the game and now has 812 in her career. She moves into 16th place in the all-time Tennessee record books surpassing Lisa Harrison. Harrison donned the orange and white from 1989 to 1993. Graves recorded nine points and now has 1,228 career points, passing Abby Conklin's total of 1,226 points for 29th all-time in the Tennessee history.
Jasmine Jones tied a career high with four assists. She last had four against Lipscomb on 12/7/14.
Bench Comes Up Big
Tennessee got a big boost from its bench with 23 points on the afternoon. The bench accounted for over half of the Lady Vols' points in the first half (16).
Protecting Home Court
The Lady Vols have now won 27 straight home games. Their last loss at home was on February 16th, 2014 against No. 18/18 Kentucky. Tennessee extended its home winning streak against unranked non-conference foes to 43 consecutive games.

UT has also posted 17 straight wins over non-conference opponents at Thompson-Boling Arena. The Lady Vols have won their last 16 November home games with their last loss coming on November 27th, 2011 against No. 1/1 Baylor.

Tennessee is now 407-28 (.936) all-time at Thompson-Boling Arena (1987-88 to present) and 560-52 (.915) in all home games dating back to the 1974-75 season.
Up Next
The Lady Vols host their sixth straight game to open the year on Sunday afternoon when they welcome No. 8/8 Texas. The game will be televised nationally on ESPN at 2:30pm. Fans can also listen live on the Lady Vol Network radio and online broadcast with Mickey Dearstone calling the action.
Texas will be the second ranked team and first top-10 opponent the Lady Vols face this season. The Lady Vols are 23-13 all-time against the Longhorns, including wins in five of the last six meetings. However, Texas won the last game between the two programs, 72-59, a year ago.
Sections
Sports
Topics
Alexa Middleton, Bashaara Graves, Baylor, Diamond DeShields, ESPN, holly warlick, Jasmine Jones, Kentucky, Knoxville TN, Lady Vol Network, Lipscomb, Longhorns, Mercedes Russell, Mickey Dearstone, Tennessee, Tennessee Lady Vols, Texas, Thompson-Boling Arena, UAlbany, UT Basketball, UT Lady Vols, UT Women's Basketball