UT Athletics Department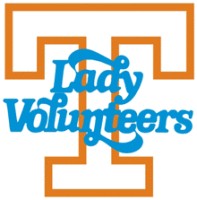 Knoxville, TN – Diamond DeShields scored a season-high 24 points and No. 4/5 Tennessee surged in the fourth quarter to pull within four points, but the late rally was not enough as the Lady Vols fell to No. 8/8 Texas, 64-53, on Sunday at Thompson-Boling Arena.
DeShields was 9-of-22 from the field and made big shot after big shot to keep the Lady Vols (5-1) in the game. She grabbed a season-high 11 rebounds to record the second double-double of her career. Her 24 points were her most as a Lady Vol and her most since recording her only other double-double, a 24-point, 12-rebound effort against Michigan State on March 25th, 2014, when she played for North Carolina.
Andraya Carter
and
Mercedes Russell
had six points each.
Texas (5-0) held a 28-18 advantage in points in the paint, relying on drives to the basket from its guards and strong post play from Imani Boyette (11 points, nine rebounds).
Lashann Higgs led Texas with 18 points on 6-of-14 shooting and Brooke McCarty scored nine of her 11 points in the second half.
The loss snapped Tennessee's 27-game home winning streak, which dated back to a win over Auburn on February 20th, 2014. It also stopped Tennessee's home winning streak against ranked teams at eight games.
Carter made two free throws to pull Tennessee to within 56-52 with 1:18 remaining but Texas withstood the Lady Vols' aggressive defense late. Tennessee also went 0-for-5 from the floor in the final minute.
The Longhorns had a strong start to the second half, building a 36-26 lead in the first three minutes of the third quarter.
DeShields kept Tennessee within striking distance, scoring 11 of its 17 points in the third quarter.
Tennessee led, 16-13, in a back-and-forth first quarter thanks to six points in the final two minutes by DeShields. The Longhorns took command of the game in the second quarter, outscoring the Lady Vols, 16-8, to take a 29-24 lead into the half.
DeShields scored 10 of her 24 points before the half.
"We got beat by a better team today. We've got to hit shots. We've got to take care of the ball. One of our goals was to keep them off of the free-throw line and they shot 27 free throws," said Tennessee head coach Holly Warlick. "We wanted to limit threes and they scored six threes."
"We're just not knocking down shots. In the fourth quarter we were two for thirteen in the paint. In the fourth quarter, Texas got six points from layups and nine from the free-throw line. We've just got to get better. We've got to get a little more disciplined and stop fouling, more disciplined and quit turning over the basketball, and get in the gym making shots," stated Warlick.
Jones Rebounds
Jasmine Jones tied her career high with 11 rebounds, including eight in the first half. She previously had 11 rebounds against Georgia Tech on November 11th, 2012.
Jones exited the game with just over seven minutes left after an on-court collision.
Shine Bright like a Diamond
DeShields scored 10 points in the first half and was aggressive in attacking the basket early in the third quarter. She pulled Tennessee to within 29-26 when she made a layup on UT's first possession of the second half and drove into the paint on the Lady Vols' next two possessions.
She scored all eight points, including two 3-pointers, during an 8-6 Tennessee run midway through the third quarter to pull the Lady Vols to within 42-37.
"They were in on targeting Mercedes. She would get the ball and they would double or triple team her. She's got to catch the basketball first. She's got to secure the basketball. I think they were making her rush today. That's going to happen, and that's going to continue to happen until you hit outside shots. We've got to take pressure off Bashaara and Mercedes, our inside game, by making plays on the outside," said Warlick.
Up Next
The Lady Vols will be back in action on Wednesday, December 2nd, hosting ETSU at Thompson-Boling Arena. Tipoff is set for 7:00pm ET (6:00pm CT) on SEC Network +/WatchESPN.