UT Athletics Department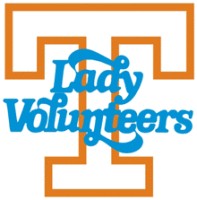 Tempe, AZ – Te'a Cooper scored 15 points and Diamond DeShields scored 14 points to lead Tennessee to a 59-53 comeback victory over Green Bay in Friday's NCAA Tournament First Round contest at Wells Fargo Arena.
The No. 7 seed Lady Vols (20-13) trailed No. 10 seed Green Bay (28-5) by as much as eight points in the second quarter, making the win their biggest comeback of the season. Tennessee also recorded its 40th-straight 20-win season.
Cooper scored 11 of her 15 points in the second half and was 7-of-11 from the floor for the game with three rebounds and two assists. DeShields shot 4-of-15 and also collected four rebounds and three assists. Both Cooper and DeShields fouled out in the final 38 seconds.
Mercedes Russell
had eight points and grabbed a game-high 13 rebounds — her most since hauling down 13 against Alabama on January 31st.
Allie LeClaire led Green Bay with 14 points. Kaili Lukan scored 12 points and went 6-of-6 on free throws.
With under six minutes remaining in the game, Cooper hit a pair of jumpers during an 8-0 Tennessee run that gave the Lady Vols a 58-49 lead. UT held off Green Bay in the final four minutes as the Phoenix shot just 2-of-11 down the stretch.
Green Bay led 45-44 after the third quarter. The Phoenix relied on free throws (7-of-8) to keep pace with a UT attack that started to find its rhythm. Cooper caught fire in the third quarter, scoring seven points off the bench as UT shot 46.5 percent (7-of-15) in the first 10 minutes after halftime.
The game was tied at 27-27 at halftime. Green Bay had a 20-19 rebounding edge and committed six first-half turnovers to UT's seven. The Phoenix outscored the Lady Vols in the paint, 16-8, before halftime. LeClaire had nine points to lead Green Bay in the first half and DeShields had eight points, all coming in the first quarter. Russell had six points and seven boards before the break.
Green Bay opened the first five minutes of the second quarter with an 11-3 run to build a 24-16 lead. UT closed the quarter with its own 11-3 run over final five minutes. The Phoenix led for the first nine minutes of the quarter before Russell tied the game at 25-25 with a layup with 59 seconds left. After Jen Wellnitz briefly put Green Bay back in front with a layup at the other end, Jaime Nared buried a jumper with 21 seconds remaining to send the game into halftime tied.
The Lady Vols held a 14-13 lead after the first quarter. DeShields generated some early offense with some outside shooting, including a 3-pointer from the right wing at the start of the game. UT led for 8:18 in the first quarter.
Tennessee Lady Vols in the NCAA Tournament
The Lady Vols made their 35th NCAA Tournament appearance. UT is the only program in history to appear in all 35 tournaments. Tennessee is 121-26 all-time in NCAA Tournament games.
UT is 28-1 all-time in the NCAA First Round. That lone loss was a 71-55 setback against Ball State on March 22nd, 2009, in Bowling Green, KY.
The Lady Vols are 6-1 all-time in NCAA Tournament First Round games at neutral sites. Tempe, AZ, is the farthest from home Tennessee has played in the first round.
Miscellaneous Notes
Tennessee has won four of its last five games. UT has 40-straight 20-win seasons. The Lady Vols have trailed in 25 of 33 games this season.
Tennessee trailed by eight points in the second quarter, making the Lady Vols' win their largest comeback of the season. Entering Friday's game the largest deficit UT had overcome this season was seven points against Syracuse (down seven with 3:30 in the third quarter).
With one block, Mercedes Russell tied Ashley Robinson (2002-03) for ninth all-time for blocks in a single season with 63. Diamond DeShields scored 14 points to record her 25th game in double figures this season.
In her first NCAA Tournament game, Te'a Cooper scored 15 points, it is the 14th time this year the freshman has reached double figures. She led the team in scoring for the fourth time on the year.
The Lady Vols held Green Bay to 32.2 percent shooting from the field, it is the 25th time this season UT has held its opponent under 40 percent shooting and the 15th time in the last 16 games that has happened.
With the win, Holly Warlick now has 106 wins in her four-year career, tying Van Chancellor (Ole Miss) and Marianne Stanley (Old Dominion) for ninth-most by a NCAA Division I coach in his or her first four seasons.
Up Next
Tennessee will face No. 2 seed and #11/11-ranked Arizona State (26-6) at 6:05pm PT (9:05pm ET/8:05pm CT) on Sunday on ESPN.
The Sun Devils defeated New Mexico State on Friday night, 74-52. Tennessee is 27-0 all-time in the NCAA Tournament Second Round.