Written by Staff Sgt. Terrance D. Rhodes
2nd Brigade Combat Team, 101st Airborne Division (AA) Public Affairs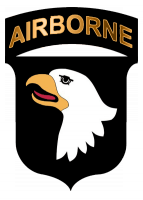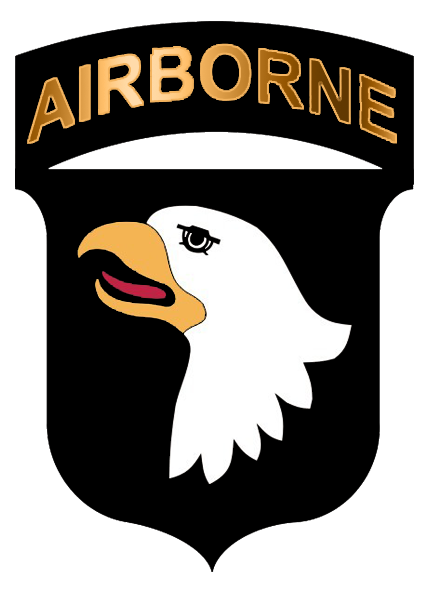 Fort Campbell, KY – The Soldiers of the Fort Campbell Culinary Team competed in the 41st Annual Military Culinary Arts Competitive Training Event at Fort Lee, Virginia, Friday, March 3rd. The competition was comprised of 244 competitors that made up 25 teams from all branches of the military; including international partners from France and Great Britain.
The Fort Campbell Culinary Team won silver medals in the following categories; Chef of the Year, Student Chef, Nutrition, Hot Food (field), Live Cooking and the Student Team won a bronze medal.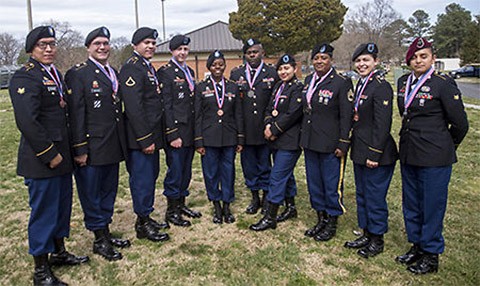 Each culinary event is allotted a specific number of points. The installation or team with the highest amount of points at the end of the competition was named best installation for 2016.
Fort Campbell did its best and placed fourth. The best installation was awarded to Team Hawaii. Although Fort Campbell didn't bring home a gold medal, the team learned valuable lessons.  "It was a great experience for our newer Soldiers," Spc. Gregory Becker, the Fort Campbell culinary team captain, assigned to 21st Brigade Engineer Battalion, 3rd Brigade Combat Team, 101st Airborne Division, who has competed in multiple competitions. "This competition was good for us, because the skills we learned we can now take back to our [dining facility]. The purpose of this event is to make our DFAC better."
After the ceremony the team was bummed out because we didn't place first, but once the dust settled everybody was OK with where they had finished, Becker said.
Although the team is already preparing for next year's competition, the team leaders have a suggestion.
"I think we need to go to a year-round team," said Sgt. 1st Class Josette Hartfield, the Fort Campbell culinary team manager, assigned to 1st Battalion, 187th Infantry Regiment, 3rd Brigade Combat Team, 101st Abn. Div. "I think if we could have trained for a year, we would have a better chance to showcase our skills," continued Hartfield.
The team is together for only six months out of the year, after the competition they will report back to their specific units.
"Regardless of how short the time was Spc. Becker did a great job of being our team captain, he was the glue that held everything together, and we all are proud of him and what we've accomplished," Hartfield said.
Depending on who is on next year's team, Becker feels like there will be a gold medal awaiting them next year.
"Teams have their ups and downs," Becker said, "but we came together as a team and I believe that this year's experience will only make us better for next year's competition."