Clarksville, TN – APSU announces that Dr. Charles T. Moses, an internationally renowned expert in business strategy and entrepreneurship, was given an interim appointment as dean of the Austin Peay State University College of Business. He will begin his new role at APSU on May 1st, 2016.
Moses previously served as an associate professor of management and interim dean of the School of Business Administration at Clark Atlanta University, where he helped create Centers of Excellence in Supply Chain and Financial Planning and a Center for Innovation and Entrepreneurial Development.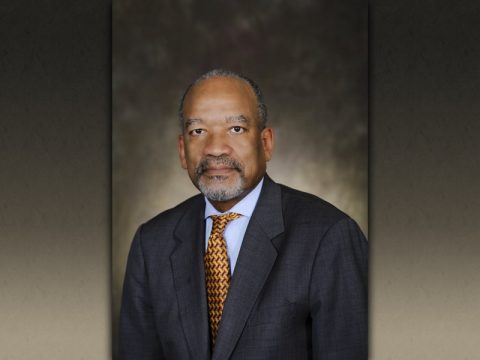 He also developed new graduate and undergraduate programs and oversaw the school's successful reaccreditation by the Association to Advance Collegiate Schools of Business (AACSB), the leading accreditation body for university business schools.
"Dr. Moses has one of the most impressive resumes I've seen in my many years working in higher education," Dr. Rex Gandy, APSU provost and vice president for Academic Affairs, said. "His diverse background in journalism, politics and business, combined with his experience with the AACSB and their accreditation process are tremendous assets for the University."
Moses began his professional career as a journalist, working as an award-winning business reporter and editor for Newsday and the Rochester Times-Union newspapers in New York. In the early 1990s, he served as a cabinet-level advisor to then-New York Governor Mario M. Cuomo.
In 1996, South African President Nelson Mandela recruited Moses to be the founding dean of Edupark, a graduate school affiliated with the University of Limpopo in Polokwane, South Africa. While in that country, Moses worked as a consultant in the areas of change management and trade, served as a principal with Delotte and Touche, South Africa, and was named managing director of Labat Africa, a consulting and holding company.
During his long career, Moses has advised several prominent organizations, including the World Bank, and he has presented lectures on international business at the Kenan-Flagler School of Management at the University of North Carolina-Chapel Hill, the Fuqua School of Business at Duke University, the University of the West Indies and the University of Zimbabwe.
He is the recipient of numerous awards and honors, including a Fulbright Fellowship, a Mellon Fellowship, a Kettering Foundation Public Scholar designation and a Mandel Fellowship from the Weatherhead School of Management at Case Western Reserve University (CWRU).
Moses earned his Doctor of Management from CWRU. He received his M.B.A. in Management from the Zicklin School of Business at the City University of New York, and his Bachelor of Science in Psychology from Howard University.
Dr. Bill Rupp previously served as dean of the APSU College of Business until March 2016.