Clarksville, TN – Dunbar Cave State Park will hold cave hikes in June Wednesday through Sunday at 10:00am.
Due to the presence of White Nose Syndrome (WNS) in our cave, clean caving protocols are in effect.
Each person must bring two pairs of shoes- boots or shoes with good traction, and any type of footwear to change into so that the WNS fungus is not carried out on your shoes.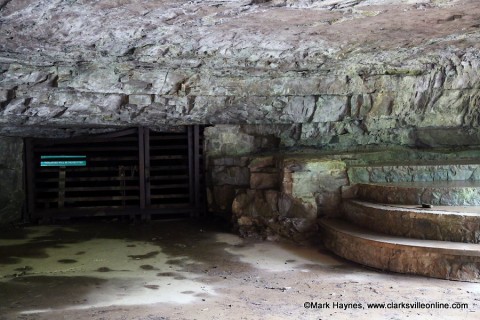 The park will provide bags and instructions on cleaning the shoes so that we do not spread WNS to other areas. The hike is not handicap accessible and not recommended for people with mobility issues.
Every person on a cave hike must sign a release of liability waiver, and bring a working flashlight.
Cost is $11.00 for adults (age 13 and up), $5.50 for children (ages 5-12) and for safety reasons, no children under age 5 are allowed in the cave.
Reservations are required. Reservations can be made Monday-Friday 8:00am-4:30pm by calling the park office at 931.648.5526. Hike is limited to 20 persons.
Dunbar Cave State Park Programs Information
Programs are free unless noted otherwise. All programs require reservations by the Deadline Listed. Programs with no reservations by the deadline will be canceled.
All programs begin at the Visitor Center unless another site is listed.
Children must be accompanied by an adult (one adult for each three children).
Age limits are definite – please do not sign up a child who is younger or older than the age limits given.
Dunbar Cave State Park is located at 401 Old Dunbar Cave Road, Clarksville Tennessee.
Call 931.648.5526 for reservations.