Nashville, TN – The Tennessee Wildlife Resources Agency is partnering with the University of Tennessee to conduct a comprehensive 6-year wild turkey research project after receiving inconclusive results from a 3-year turkey disease study.
A recently-concluded turkey disease project, conducted by TWRA and the UT College of Veterinary Medicine, was conducted in response to concerns expressed by citizens in southern Middle Tennessee that the agricultural use of chicken litter as fertilizer may serve as a means of disease transmission to wild turkeys.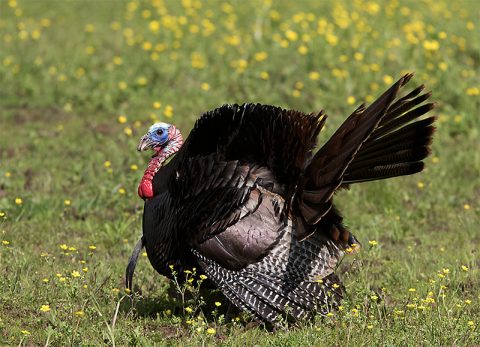 The study consisted of sampling hunter-harvested wild turkeys and domestic turkey poults raised on chicken litter for disease prevalence in 2014 and 2015.
Results are inconclusive and indicate a need for further research on disease, as well as other factors which influence turkey populations
The recently-approved turkey research project will provide a comprehensive look at turkey survival, reproduction and other factors impacting population trends in Middle Tennessee. The project also seeks to identify and understand causes of turkey mortality, including disease, and the relation of these mortality sources to population variation.
The project involves tracking 200 radio-marked turkeys for five years to examine nest success, habitat use, harvest, survival and mortality factors of turkeys, including predation, disease, and hunter harvest.
"We expect this study will give us insight into the causes of variation within Tennessee's turkey population and allow us increased confidence in future management decisions" said Joy Sweaney, TWRA's wild turkey program leader.
Landowners in the study areas of Wayne County, Lawrence County, Giles County, Maury County, and Bedford County are encouraged to support the project by allowing university researchers and TWRA staff access to their lands during the course of the project.
For more details on these two studies, visit the TWRA website (tn.wildlife.org), go to "For Hunters" then to the Big and Small Game icon and the reports are in the turkey section.