APSU Sports Information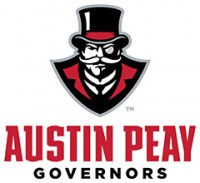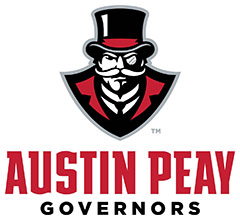 Clarksville, TN – Prior to Saturday's homecoming contest against Mercer, two people with deep ties to the Austin Peay State University athletics department will be honored at the annual Alumni Awards Lunch in the Morgan University Center Ballroom.
Roy Gregory, former head football coach and longtime executive director for University Advancement, will receive the Outstanding Service Award, while former Austin Peay golfer Staci Lynch has been selected as the recipient of the Outstanding Young Alumna Award.
Gregory came to Austin Peay in 1991 as Governors head football coach and held the position until 1996, when former University President Sal Rinella named Gregory assistant athletic director for marketing and promotions.
During his time on the sidelines, Gregory coached Richard Darden, a first-team All-American in 1992, and future NFL standout Jeff Gooch.
When Sherry Hoppe took over as president in 2001, Gregory ascended to the role of executive director for University Advancement, which he held until his retirement in 2015. Together, Gregory and Hoppe worked to bring scholarship football back to Austin Peay after a decade-long non-scholarship tenure.
Among his many honors, Gregory was named Tennessee's Football Coach of the Year in 1991 and coach of the Tennessee Football All-Stars. In 1997, he received his alma mater Chattanooga's Joe Morrison Award for notable accomplishments and life experiences. He is listed in "Outstanding Personalities of the South," and he has been a counselor for the National Conference of Fellowship of Christian Athletes.
Lynch enjoyed a standout career on the course for Austin Peay, earning Ohio Valley Conference Freshman of the Year in 2007, as well as All-OVC and two top individual medalist honors. She still owns the top 18- (69) and 36-hole (140) scoring marks in Austin Peay women's golf history. In 2008, she was named as the Ohio Valley Conference's female recipient of the NCAA Sportsmanship Award, an award based on character and integrity.
It's that character and integrity that has defined 1st Lt. Lynch's service in the United States Army. After enlisting following her college career the Clarksville native, who served most recently in Jordan, has worked her way through the ranks and is on track to be pinned as captain in February 2017. She is currently stationed in Fort Bragg, North Carolina.