Topic: Roy Gregory
APSU Sports Information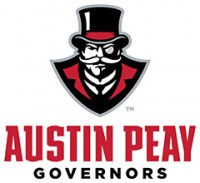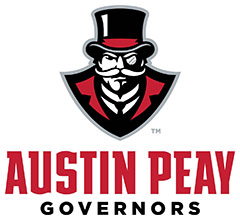 Clarksville, TN – Prior to Saturday's homecoming contest against Mercer, two people with deep ties to the Austin Peay State University athletics department will be honored at the annual Alumni Awards Lunch in the Morgan University Center Ballroom.
Roy Gregory, former head football coach and longtime executive director for University Advancement, will receive the Outstanding Service Award, while former Austin Peay golfer Staci Lynch has been selected as the recipient of the Outstanding Young Alumna Award.
«Read the rest of this article»

Clarksville, TN – Kristopher Phillips ('91), a nationally recognized advancement professional, was recently named executive director of the Austin Peay State University Office of University Advancement. Roy Gregory previously served in that position until he retired last June after 24 years of service to APSU.
"We're excited to have someone of Kris's caliber lead our advancement efforts," Derek van der Merwe, APSU vice president of Advancement, Communication and Strategic Initiatives, said. "He understands the intricacies of raising money for institutions of higher education, he is considered a national leader in his profession and his expertise will help guide our advancement team to provide more opportunities for deserving young men and women who wish to earn a college education."
«Read the rest of this article»
APSU Sports Information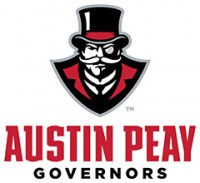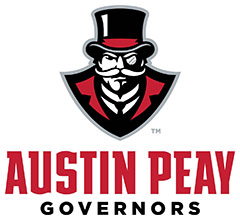 Clarksville, TN – Governors and Chamber Community Golf Classic and Partner Celebration Dinner is Friday and pairings have been announced for the one-day, three-course tournament.
The event, which has seen APSU Athletics and the Clarksville Chamber of Commerce combined their two tournaments, will be played Friday at the Clarksville Country Club, Swan Lake Golf Course and The Links at Novadell in Hopkinsville, KY.
The shotgun start for the four-player, best-ball scramble is 10:30am at the three courses.
«Read the rest of this article»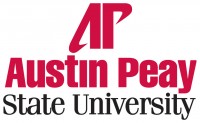 Clarksville, TN – After serving Austin Peay State University in multiple capacities for 24 years, Roy Gregory, executive director for University Advancement, announced he will retire on June 30th. Gregory informed colleagues and friends of his retirement plans Thursday morning.
"Austin Peay is a special place due to the great people on campus and the outstanding alumni, supporters and friends throughout the nation," he said. "My years at APSU have been special for me and my family. I am retiring at a time when the future is indeed bright"
«Read the rest of this article»
Jeffery Archie and Zach Parker from Paris, TN win 21st Annual Governors Bass Tournament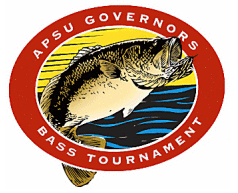 Buchanan, TN – The 21st annual Austin Peay State University Governors Bass Tournament was held in the rain Saturday, May 16th on Kentucky Lake. Boats launched from Paris Landing State Park at 6:00am. There were 212 boats registered for the event and 200 competed for the $12,000 in prize money.
The weather was clear some but mainly held to a steady rain for most of the day with periods of light drizzle. Despite the conditions, the fishermen were in high spirits at the start of the event.
«Read the rest of this article»
Written by Brad Kirtley
Austin Peay Sports Information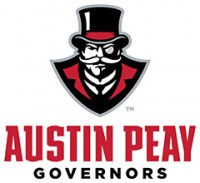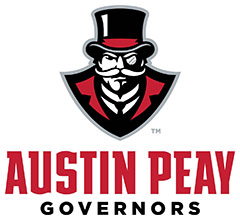 Clarksville, TN – Ron Shumate, the former Chattanooga and Southeast Missouri basketball coach, had a favorite saying about fans: "They are with you win or win."
That certainly is not the case with this year's newest Red Coat Society inductees, Hal Mathews and Terry Griffin. Through thick and thin, great and not-so-good seasons in APSU athletics, both became Austin Peay fans early in their respective lives and remain so as adults.
The Red Coat Society, now in its 12th year, serves as a Hall of Fame of service for the Governors Club, APSU's Athletics booster club.
Mathews and Griffin will be honored at halftime of the Governors-Murray State men's game, Saturday. A reception for them will be held at 3:30pm, Saturday prior to the Lady Govs-Racers contest.
«Read the rest of this article»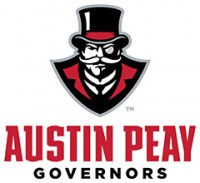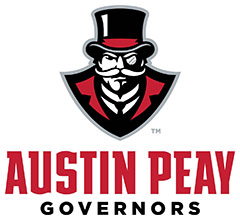 Clarksville, TN – On Saturday the community gathered on Austin Peay State University to attend the ceremonies opening the brand new APSU Governors Football Stadium. The new world-class facility replaces a 68 year old stadium originally built in 1946 as the Clarksville Municipal Stadium.
The new stadium cost $19 million, and has four levels, with most of the offices and dressing rooms, as well as a training room, on the first floor. On the second floor, there will be meeting rooms and an additional weight room. Fans on levels 3 and 4 will find the amenities of club seating and skyboxes – new features to the stadium. The skyboxes are tiered stadium-type seating with up to 22 seats per viewing room. In addition, each skybox has a bar with locations for bar stools, tables and chairs to seat four to six people.
«Read the rest of this article»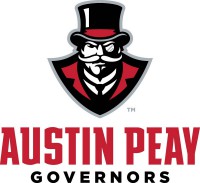 Paris Landing, TN – On Saturday, in spite of storming weather, several hundred fishermen in 227 boats gathered at the Paris Landing State Park Marina for the 20th Annual Austin Peay State University Governor's Bass Tournament.
Last season's tourney drew 282 boats—14 more than in 2012, despite entrants being forced to utilize the back entrance because of flooding. This year's turnout was likely suppressed by the weather which resulted in a slightly lower turnout.
«Read the rest of this article»
APSU Sports Information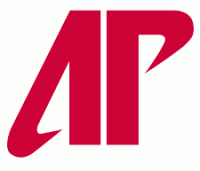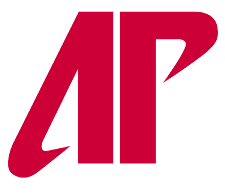 Clarksville, TN – Long-time Austin Peay State University benefactor and local automobile dealership executive Don Jenkins will be recognized by the athletics department prior to the Thursday, February 13th, men's basketball game against Eastern Illinois when the Govs' locker room is officially named as the Don Jenkins Austin Peay Men's Basketball Locker Room.
Jenkins, who has served as chairman of the Austin Peay State University Foundation Board of Trustees and co-chair of the APSU Capital Campaign, will also be honored at the 12-minute media timeout during the first half of that night's game between the Govs and Panthers.
«Read the rest of this article»

Clarksville, TN – Austin Peay State University athletes, past and present gathered at the Charles Hand Farm for their annual Football Alumni dinner last night. Led by APSU President Tim Hall, athletic director Derek van der Mewre and football coach Kirby Cannon, friends and family came together to show their support for APSU football.
«Read the rest of this article»