Clarksville, TN – This evening, November 14th, 2016 at 9:50pm, Clarksville First Responders were dispatched to Cedarbend Road due to an E911 call about two residential trailer fires.
Clarksville Fire and Rescue currently is working on the fires and has them both under control at this time. The homeowners were not at home, and there are no reported injuries.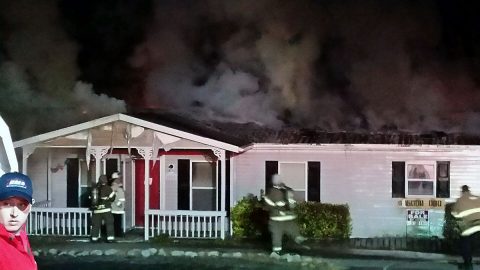 Three neighboring homes were evacuated for precautionary purposes.
Cedarbend Road and part of Stokes Road will be temporarily closed until further notice.
The fires are an ongoing investigation.
If anyone has any information related to this incident, please call the CrimeStoppers TIPS Hotline at 931.645.TIPS (8477). You can also go to the CrimeStoppers website at www.p3tips.com/591