Written by Sgt. Neysa Canfield
101st Sustainment Brigade, 101st Airborne Division (AA) Public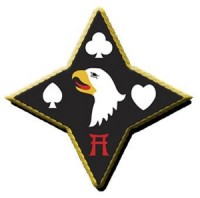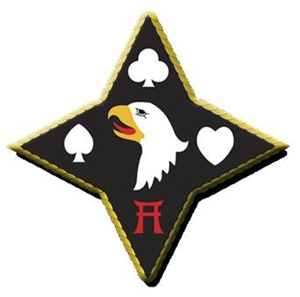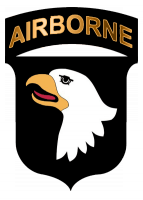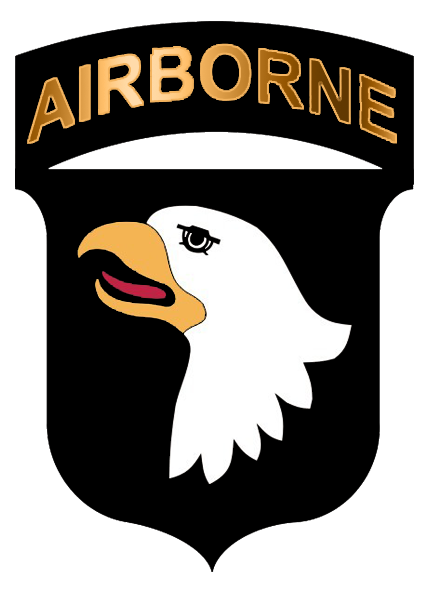 Fort Campbell, KY – Command teams of 101st Airborne Division (Air Assault) Sustainment Brigade "Lifeliners," 101st Abn. Div., participated in a Command Team Physical Training Challenge at the 74th Composite Transportation Company motor pool, here.
Sgt. 1st Class David M. Taylor, the master fitness trainer for 101st Special Troops Battalion, 101st Abn. Div. Sust. Bde., created the event.
"The intent behind the [challenge] was to build team work within the senior leaders of the brigade," said Taylor. "The stations were both physically and mentally challenging."
The challenge included a total of nine stations, with the first three stations challenging the leaders physically.
At station one, called the "Beep Test," leaders had to run laps that were spaced 20 meters apart.
The test went up six levels in which each level shortened the time between laps requiring leaders to run faster.
During station 2, teams pushed a High Mobility Multipurpose Wheeled Vehicle and dragged a chain for station 3.
"I wanted to bring [the leaders] to the point where they were physically fatigued, so when they arrived to station four, they had to overcome their fatigue and focus on the task," explained Taylor.
Station four involved each team member stacking hex nuts with a chopstick.
Leaders moved on to more physically demanding stations that included passing medicine balls and conducting 101 bar thrusters as a team.
Capt. Abdoul R. Kane, commander of Headquarters and Headquarters Company, 101st STB, said the most challenging station for him was nine, the pentominoes station.
"We had to listen [to our teammate] and put the blocks together at the same time which began to get frustrating," said Kane.
Kane added that station nine heavily relied on communication, which is something that is key to accomplishing daily missions as a senior commander.
"Every morning during first formation, at my company, we inform the Soldiers of what [needs to be accomplished]," explained Kane. "We have to communicate effectively to accomplish the task or tasks."
Taylor, who received help from Comprehensive Soldier and Family Fitness representatives from Fort Campbell, for station nine, agreed with Kane.
"Each station symbolized the different challenges senior leaders face on a daily basis, physical and mental," said Taylor. "That is why communication played a big role in every challenge."
Kane, whose team included both enlisted and commissioned senior leaders from the brigade's organic battalions, said he enjoyed the opportunity to engage and get to know the other commanders and first sergeants in the brigade.
Taylor stated that the challenge went well overall and he hopes to continue conducting events such as the Command Team Physical Training Challenge more often in the brigade.