Clarksville, TN – On Friday, December 23rd, 2016, at approximately 1:06 am, Clarksville Police Officers responded to a man covered in blood on the ground at 3301 Royster Lane. Upon arrival, officers discovered 25-year-old Joseph Gordon, deceased in the parking lot.
With assistance from Fort Campbell Criminal Investigation Command, Detectives of the Clarksville Police Department Homicide Unit arrested 20-year-old Marqus Bryant and 24-year-old Robert Gough and charged them with Criminal Homicide.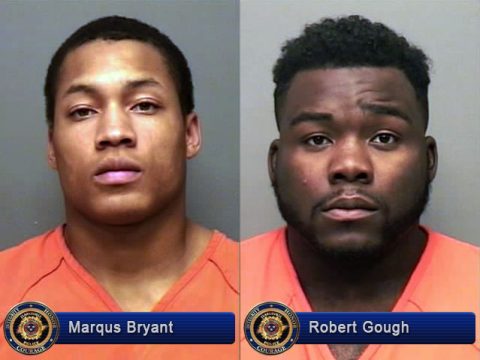 Bryant and Gough are soldiers at Fort Campbell, KY.
This is an ongoing investigation. If anyone has any information related to this incident, please call Detective Eric Ewing at 931.648.0656 Ext 5447, or call the CrimeStoppers TIPS Hotline at 931.645.TIPS (8477).
You can also go to the CrimeStoppers website at www.p3tips.com/591
Marqus Bryant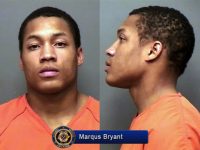 Name: Marqus Bryant
Gender: M
Race: B
Address: Desert Storm Avenue, Fort Campbell, KY
Arresting Officer: Ewing
Charged With: Criminal Homicide; 1st, 2nd, etc Murder
Booked Into: Montgomery County Jail
Bond: 0.00
Robert Gough
Name: Robert Gough
Gender: M
Race: M
Address: Desert Storm Avenue, Fort Campbell, KY
Arresting Officer: Ewing
Charged With: Criminal Homicide; 1st, 2nd, etc Murder; Driving on Revoked or Suspended License
Booked Into: Montgomery County Jail
Bond: $1000.00