Tennessee Athletics Department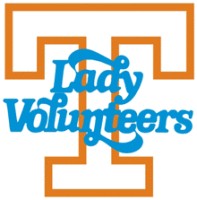 Oxford, MS – Despite overcoming a 12-point deficit in the first half and leading by as many as 13, Tennessee could never close it out in a 67-62 loss to the Rebels at The Pavilion at Ole Miss on Thursday night.
Redshirt junior Diamond DeShields recorded her third double-double of the season with 13 points and 12 rebounds, which tied a career high. Junior Jaime Nared posted another dominant performance, scoring a career-high 23 points to go along with seven rebounds.
Ole Miss (13-4, 2-2 SEC) snapped a two-game losing skid with the win over Tennessee (10-6, 2-2 SEC).
Madinah Muhammad led the charge for the Rebels, finishing with 21 points on 7-of-17 shooting. Shandricka Sessom chipped in 14 points, 11 rebounds and four assists on the night.
The Lady Vols started slow in the game, shooting only 25 percent from the field compared to Ole Miss' 50 percent in the first quarter. Nared tallied five points and rebound, as the Rebels led, 21-11, after 10 minutes of play.
Facing a 10-point deficit, UT came out firing on all cylinders in the second stanza. Tennessee outscored Ole Miss, 21-6, behind 12 points by Nared in the quarter. Six points was a season low for points scored in the second period by an opponent this season. The Rebels struggled to get shots to fall, converting only three of their 13 attempts. The Lady Vols went into halftime with a 32-27 lead.
Ole Miss fought back into the game during the third period after UT pushed the margin to 13 with 7:30 left in the stanza, cutting Tennessee's lead to two points at 49-47. The momentum stayed in the Rebels' favor, as they held off the Lady Vols at home.
Nared's Big Night
Jaime Nared set a new career-high in points with 23 on the night, surpassing her 22-point outing at Texas earlier this season.
Nared came out hot for the Lady Vols, dropping 17 points in the first half of the game.
Her 12 points in the second quarter helped Tennessee erase a 10-point deficit and take a 32-27 lead into intermission.
Nared shot 66.7 percent (6-9) from the field in the half and was a perfect 4 of 4 from the charity stripe.
Up Next for UT Lady Vols
The Lady Vols return home and step outside conference play to welcome #6/6 Notre Dame to town for an ESPN2 Big Monday tilt. The contest is Tennessee's We Back Pat game, bringing attention to the Pat Summitt Foundation and that organization's fight against Alzheimer's disease. Tip is slated for 6:02pm CT.
Video Highlights