Clarksville, TN – Regional writers will be given the opportunity to participate in a workshop with noted poet Dr. Stellasue Lee on Saturday, January 28th. Dr. Lee will be leading a class entitled "Saying the Unsayable".
"Journal Writing/ transformation line is the key to a door of the subconscious. It is how one discovers what they are thinking/feeling. Explaining the unexplainable is something of a magic act; showing up to a blank page with an unfettered mind takes some doing," said Dr. Lee.
"In this process, things happen that are always a surprise. This kind of writing is about reaching into the mid-section and exposing what lies within. It is one of the oldest methods of self-exploration and expression," says Dr. Lee.
"It leads people to understand their inner core and how life works. It empowers them to change the course of their thinking. Once it's down on paper, it lives." states Dr. Lee. Participants are asked to bring a notebook, and pen as well as their lunch.
Guests need to R.S.V.P. by Thursday, January 26th. The class will run from 10:00am to 4:00pm. Fees for the workshop are $25.00 for museum members and $30.00 for general admission.
Stellasue Lee's work is published in numerous literary journals. Two of her books have been nominated for the Pulitzer Prize, Firecracker Red, a powerful collection of poems set squarely in the earth, and Crossing the Double Yellow Line, a journey of sharp turns and hair-pin curves.
Her work has appeared in three more volumes, After I Fall, a collection of four Los Angeles poets, Over to You, an exchange of poems with David Widup, and 13 Los Angeles Poets, the ONTHEBUS Poets Series Number One. (Bombshelter Press.) Dr. Lee received her Ph.D. from Honolulu University. Now Editor Emeritus at RATTLE, a literary journal, she teaches privately, and at writers' workshops.
The Customs House Museum workshop is presented in conjunction with the video installation "Her Honeybunch Sweetie Pie is Gone", which can be viewed in the Kimbrough Gallery through March 12th.
For more information on above event contact Terri Jordan, Exhibits Curator, at 931.648.5780 or
About the Customs House Museum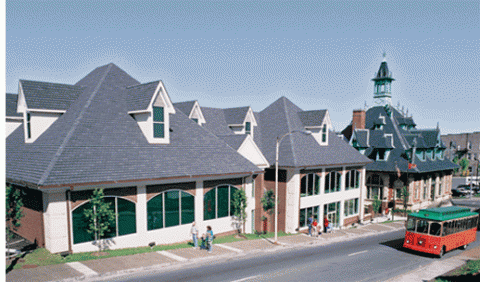 Located in the heart of historic downtown Clarksville, Tennessee, the Customs House Museum and Cultural Center is the State's second largest general museum. The original portion of the building was constructed in 1898 as a U.S. Post Office and Customs House for the flourishing tobacco trade. Incorporating a number of architectural styles, the original structure is one of the most photographed buildings in the region.
With over 35,000 square feet of the region's best hands-on activities and special events…people of all ages agree – the Customs House Museum is well worth the stop!
The Explorer's Gallery is packed with fun, learning and fantasy in Aunt Alice's Attic, McGregor's Market and kitchen, and of course – the Bubble Cave! Finally, get "all aboard" to see our fantastic model trains. Our volunteer engineers "ride the rails" every Sunday afternoon from 1:00pm to 4:00pm.
Regular museum hours are 10:00am to 5:00pm Tuesday through Saturday, and 1:00pm to 5:00pm on Sundays. Adult admission is $7.00, Senior Citizens and College ID $5.00, Ages 6 to 18 $3.00, and under six years and Museum members are free.
The Customs House Museum is located at 200 South Second Street. For more information, call 931.648.5780 or visit their website at www.customshousemuseum.org