Tennessee Athletics Department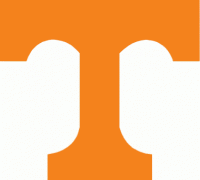 Lexington, KY – Admiral Schofield scored 17 points and Jordan Bone had 15, but Tennessee could not keep pace with Kentucky's strong 3-point shooting early on, falling to the Wildcats, 83-58, on Wednesday at Rupp Arena.
Tennessee (14-12, 6-7 SEC) struggled from the floor, shooting just 34.6 percent on the night and 18.8 percent (3-of-16) from 3-point range. Kentucky shot 44 percent (11-of-25) from 3-point range with 10 treys in the first half.
Schofield scored 11 of his 17 points in the second half. He was 6-of-10 from the floor for the night and collected a team-high seven rebounds. Bone's 15 points featured a pair of 3-pointers.
Kentucky's Malik Monk scored a game-high 20 points to go with eight rebounds and a 4-of-7 effort from 3-point range.
Derek Willis, who rained seven treys in last year's UT-UK contest in Lexington, enjoyed another strong night from beyond the night, scoring 16 points and connecting on four of his seven 3-point attempts.
Kentucky took control of the game midway through the first half, going on a 18-3 run to build a 31-15 advantage. The Wildcats made five 3-pointers in that stretch with Willis and Monk draining two each. Willis was 4-of-4 from downtown in the first half. Monk also made all four of his treys before the break.
The Wildcats took a 47-32 lead in to halftime with 30 of those points coming on 3-pointers (10-of-18). Despite shooting just 31 percent from the field in the first half, Tennessee went 12-of-14 from the free-throw line to counter Kentucky's strong start from long range. Monk led all players with 16 points in the first 20 minutes and Grant Williams paced the Vols with eight. UK prevented Williams from scoring in the second half
Four minutes out of halftime, Isaac Humphries knocked down a jumper that sparked a 19-7 Kentucky run over the next eight minutes and put the game out of reach.
Vols Double Figures
Schofield's 17 points were his most since he tied his career high of 18 against Auburn on January 31st. He has reached double-digit scoring six times this season.
Bone's 15 points on the night were his most since he scored a career-high 23 against Vanderbilt on January 14th and marked his fifth game scoring in double figures.
Strong From The Line
Tennessee shot 79.2 from the free-throw line, going 19-of-24 and matching the Vols' 19-of-24 effort against Georgia on February 11th.
Up Next for UT Vols
The Vols will play their next two games at Thompson-Boling Arena. Tennessee will take on Missouri on February 18th at 12:00pm CT on SEC Network. UT's February 22nd home game against Vanderbilt will feature a 5:30pm CT start on SEC Network.