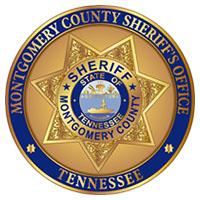 Montgomery County, TN – Jade Amanda Rose Breeden, 39, has been charged with felony murder in the death of Melissa Woodruff Napier. She is currently being held in the Montgomery County Jail on a bond of $500,000.
Napier, originally from New York, is an Army veteran. She served in the military for 4 1/2 years and rose to the rank of an E-5 Sergeant. She completed 2 tours in Iraq working as a Chemical Operations Specialist.
Napier was reported missing on December 8th, 2015 by her brother. Her body was found by a hunter on December 10th, 2015 in the 3000 block of Tarsus Road in Palmyra.
Napier was 30 at the time of her death. She leaves behind a young son.
This is still an active investigation. Anyone with any information is asked to contact Investigator William Wall at 931.648.0611 extension 13415 or Crime Stoppers at 931.645.TIPS (8477).