Written by Rob Gutro
NASA's Goddard Space Flight Center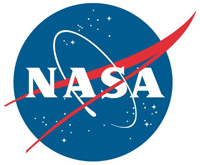 Greenbelt, MD – The storm formerly known as tropical cyclone 15S, now called Tropical Cyclone Ernie continued to strengthen as NASA's Aqua satellite captured a visible image that showed the storm developed an eye.
NASA's Aqua satellite passed over Ernie on April 7th at 0645 UTC (2:45am EST) and the Moderate Resolution Imaging Spectroradiometer or MODIS instrument took a visible image of the storm. The image showed an eye had formed as the storm strengthened into a hurricane. Thick bands of powerful thunderstorms surrounded the eye.
At 0900 UTC (5:00am EST) on April 7th, Ernie's maximum sustained winds were near 95 knots (109 mph/175 kph).
It was away from land areas, about 467 nautical miles (538 miles/865.5 km) north-northwest of Learmonth, Western Australia.
It was centered near 15.4 degrees south latitude and 110.3 degrees east longitude. Ernie is moving to the south at 5 knots (5.7 mph/9.2 kph).
The Joint Typhoon Warning Center expects Ernie to move in a south-southwesterly direction and weaken.