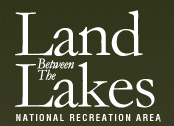 Land Between the Lakes, KY/TN – Children's Day on the Farm is Saturday, May 13, 2017, at the Homeplace 1850s Farm in Land Between the Lakes National Recreation Area.
The annual event runs from 10:00am to 12:00noon and from 1:00pm to 3:00pm. Homeplace admission is $5.00 for ages 13 and up, $4.00 ages 5-12, and free for ages 4 and under.
This year's theme is "Springtime on the Farm!" Children can experience life as a child on an1850s farm, with work and play focused on this special season of the year.
"Farm children worked alongside their parents to help raise crops and livestock for the family's use," says Cindy Earls, Lead Interpreter. "Children's Day helps today's kids understand how farm children lived and played in the 1850s."
Children may participate in various activities throughout the farm, including:
10am-3pm | Journal Jottings
10am-12pm | Spring Cleaning, "Spring" Pole Lathe, Shadowy Silhouettes, Toy Time
11:30am-12pm | Group Games
1-3pm | Spring Planting, Gardening, Spring Plow Power, Playful Pinwheels, Toy Time
2:30-3pm | Group Games
The Homeplace is located in the Tennessee portion of Land Between the Lakes. Activities are recommended for ages 5 – 12. Home educators especially will find opportunities to engage children through play.
To find more information about Land Between the Lakes, log on to the official website at www.landbetweenthelakes.us or call 1.800.LBL.7077 or 270.924.2000.