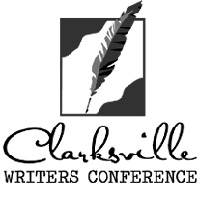 Clarksville, TN – New York Times bestselling author and historic preservationist Robert Hicks will bring his masterful storytelling to Clarksville this summer as the keynote speaker of the 13th Annual Clarksville Writers Conference, June 2nd and 3rd.
Recently named #2 in Nashville Lifestyles magazine's top "100 Reasons to Love Nashville," Hicks is the author of acclaimed novels The Widow of the South and A Separate Country and a noted historic preservationist who was instrumental in the restoration and preservation of the Historic Carnton Plantation, a focal point in the Battle of Franklin.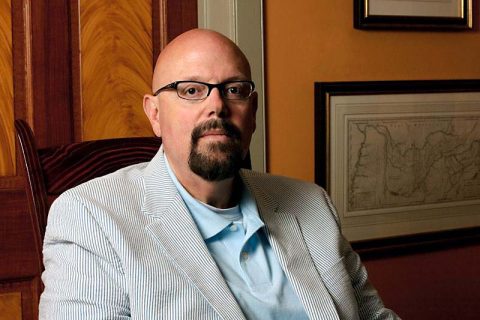 Hicks will speak at the conference's keynote banquet being held the evening of Friday, June 2nd, at Club Level of Austin Peay State University's Fortera Stadium. Community members are welcome to attend the banquet separate from the conference's day sessions.
At the banquet, the Clarksville Arts & Heritage Development Council will honor Hicks with the 2017 Patricia Winn Award for Southern Fiction for his latest novel, The Orphan Mother, a gripping tale of one strong and courageous woman's quest to find those responsible for the murder of her only child in the years following the Civil War. Named for the conference's founder, this award is given for an outstanding work of Southern fiction published within the last two years.
Presented by AHDC in partnership with Austin Peay State University and the Tennessee Arts Commission, the Clarksville Writers Conference will also feature two days of presentations and workshops on Friday, June 2nd, and Saturday, June 3rd, in the Sundquist Science Complex on the campus of Austin Peay State University.
Authors scheduled to present include:
Michael Carroll, science journalist, artist, children's author and novelist of cosmic murder mystery Europa's Lost Expedition;
Rick Gregory, local historian, co-author of Home of the World's Finest: A History of Robertson County, Tennessee and firm believer in the power of storytelling;
Alanna Nash, critically acclaimed journalist, biographer and author of seven books, including The Colonel: The Extraordinary Story of Colonel Tom Parker and Elvis Presley and Golden Girl: The Story of Jessica Savitch;
Carol Ponder & Robert Kiefer, award-winning theatre and music professionals whose My Father's Conflict: A Story of War, Survival and Grace combines memoir, music and spoken word into a reader's theatre performance;
Tamara Saviano, Grammy-winning producer, publicist and author of Without Getting Killed or Caught: The Life and Music of Guy Clark, a no-holds-barred biography of the beloved Americana music icon;
Christopher Smith, novelist, editor at The Tennessean newspaper in Nashville and author of Salamanders of the Silk Road.
In addition to the scheduled presentations and workshops, manuscript consultations with Malaga Baldi, literary agent with New York-based Baldi Agency, and Ken Sherman, literary agent with Los Angeles-based Ken Sherman & Associates, are available free of charge to conference participants.
Developed by Winn in 2005, the Clarksville Writers Conference was created as a way to carry on the great tradition of this city's literary heritage. Clarksville, Tennessee, was a pivotal center of the Southern Renaissance of the 1920s and '30s and home to great writers of the era including Robert Penn Warren, Evelyn Scott, Caroline Gordon and Allen Tate.
Additional writers, including Cleanth Brooks, Ford Madox Ford, Donald Davidson, Katherine Ann Porter, Robert Lowell, Andrew Lytle, Malcolm Cowley, Frances and Brainard Cheney and others gathered to write and discuss their work at "Benfolly," Tate and Gordon's home overlooking the banks of the Cumberland River. Their Clarksville home became a Mecca for writers of the Southern Renaissance, and from that site poured literature which enriched the American scene.
The 13th Annual Clarksville Writers Conference is made possible in part through the generous support of the Clarksville Arts & Heritage Development Council, Austin Peay State University, Tennessee Arts Commission, City of Clarksville, The Gannett Foundation, The Leaf-Chronicle, Dr. Howard & Patricia Winn, APSU Office of Academic Affairs, Middle Tennessee Tourism Council and the Customs House Museum and Cultural Center. Additional sponsors include Fort Campbell Spouses' Club, Jacqueline & Ned Crouch, Dee Boaz, Dave & Jennie Beth Johnston, Dewey & Helga Browder, Durward & Joan Harris, Jim B. Marshall, and Dave & Ellen Taylor.
A complete package including all conference activities is offered, as well as a la carte options. Late registration is postmarked between May 20th and May 26th.
Visit the conference website at www.artsandheritage.us/writers for author bios, the conference schedule, registration information and more.